Best of 2020 Family, Couple, and Senior Portrait Sessions | Maine Family Photographer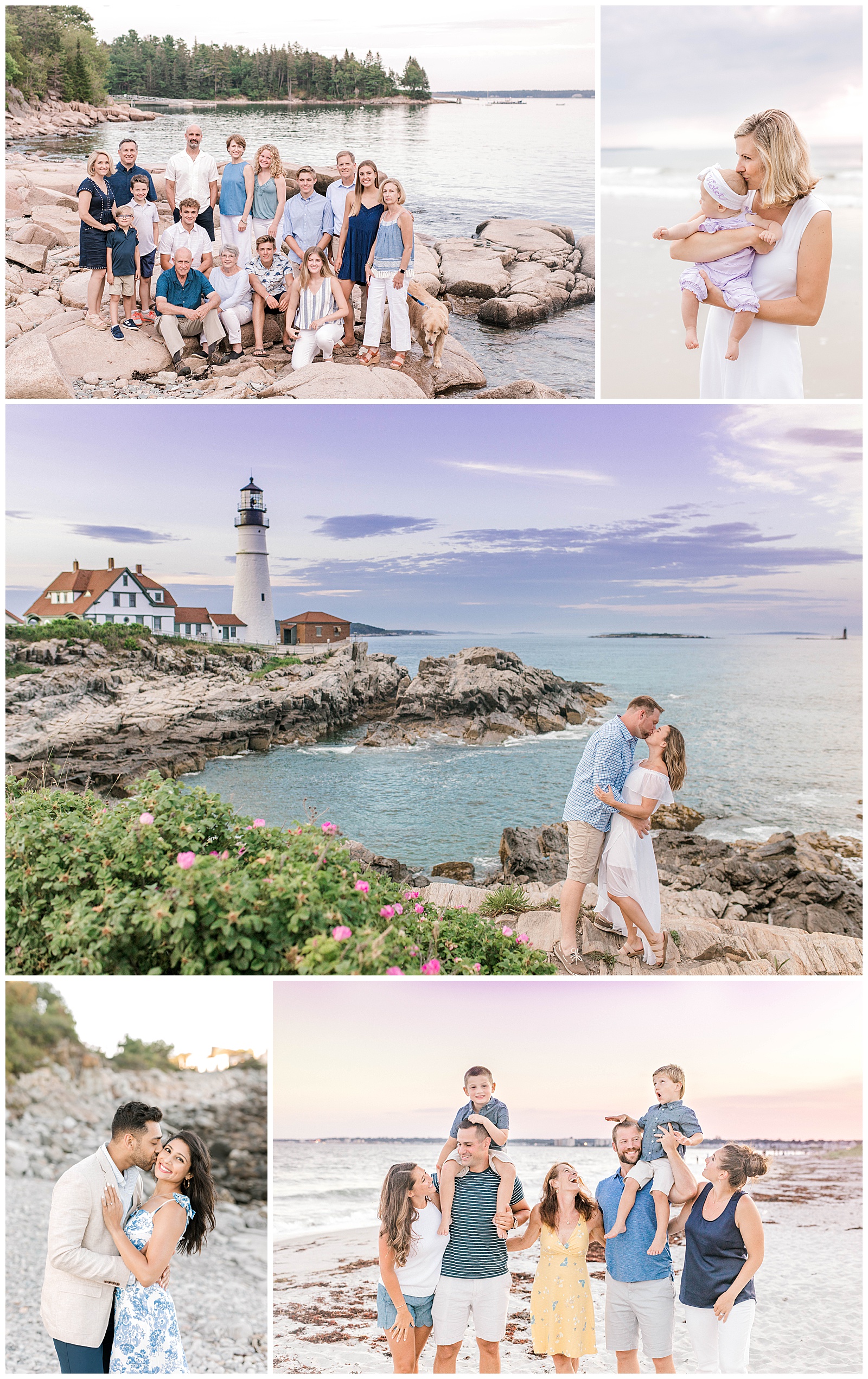 2020 swept in unlike anything anyone could have possibly predicted. I went from expecting my best year in business yet, to in a matter of just weeks, honestly thinking I wouldn't have even one session this year. 2020 took me by surprise in so many ways, but one of the biggest surprises was that I was still able to create beautiful portraits for my clients, all in the middle of a worldwide pandemic!
Being a small business owner in 2020 was honestly terrifying. My entire business survives off of events and travel, both of which were almost completely shut down this year. At the end of March, I was so sure that I wouldn't bring in any business this year, but then things started opening up again, and more and more people realized that despite everything happening in the world, they didn't want to let an entire year go without getting portraits done to remember this time in their lives. They wanted to remember the year that they balanced working-from-home with remote learning, wearing masks daily, having more family time together, canceling long-awaited events and trips, being fearful while also being hopeful. 2020 might have stopped many parts of our lives, or at least altered them to look quite differently, but life certainly went on. My sister gave birth to my sweet nephew, Carson! My son turned 6 and started the 1st grade! We got our foster care license and welcomed a beautiful child into our lives this year! I can't help but think about how if 2020 had been the booming year I had planned, I wouldn't have had the extra time and energy for my son and foster child. In an ironic and odd way, 2020 ended up balancing out quite well for our family.
I photographed a total of 60 portrait sessions this year! To break that down even more, I photographed 33 family portrait sessions, 14 engagement sessions, 5 surprise proposals, 2 maternity sessions,  5 Senior sessions, and 1 adoption! This is about 35 fewer sessions than I did last year, but I'm thrilled to have had such a great year despite COVID overtaking the world. Portrait sessions looked a bit different, but I went forward taking precautions that both myself and my clients needed to be and feel safe. For some sessions, that meant me wearing a mask the whole time, for others, it meant keeping a minimum 6ft distance. Getting a child to smile with a mask on proved to be a tad more challenging than I was hoping, but we made it through!
A special thank you to my husband, Steve, who held down the fort at home while I was away driving from session to session, and for graciously letting me sleep in on his days off to try to catch up on the sleep I was missing from the kids keeping me up at night. Also, a big thank you to my 6-year-old, Zane, who I never get to spend enough time with during the Summer and Fall, but I always try to make up for it during the Winter and Spring. He got a TON of Lego sets for Christmas, and we've been making our way through them one-by-one, since we love building Lego together!  Thank you to our sweet foster child, who taught me that a year can hold both immense sorrow and tremendous joy, and to slow down and see the blessings in our lives despite the chaos.
I'll stop talking now and get on to the pictures! I couldn't just choose one from each session, so here are my favorite 1-3 images from each session this past year.  I've poured my time, heart, and soul into these images, and I hope you all love them just as much as I do!