Best of 2020 Wedding Portraits | Maine Wedding Photographer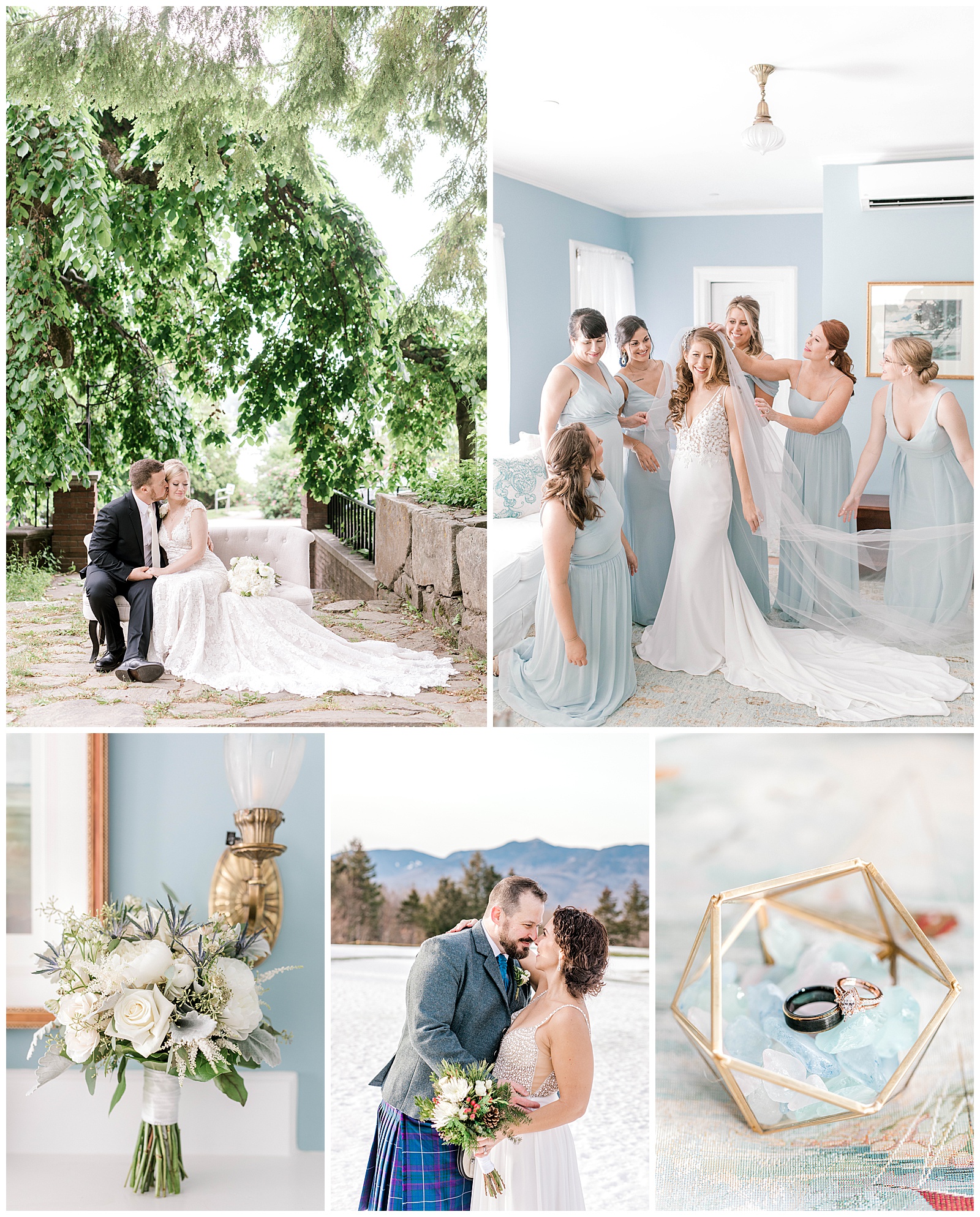 Every year, I brag about how blessed I am to have a job that I love, one where I get to follow my passion and get butterflies of excitement on the morning of every wedding I photograph. 2020 was no different in that aspect, but it was different in so many other ways.
This is similar to what I wrote in my Best of Portraits blog a few days ago, but I feel like it stands to be said here as well! 2020 swept in unlike anything anyone could have possibly predicted. I went from expecting my best year in business yet, to in a matter of just weeks, honestly thinking I wouldn't have even one wedding this year. 2020 took me by surprise in so many ways, but one of the biggest surprises was that I was still able to create beautiful portraits for my clients, all in the middle of a worldwide pandemic!
Being a small business owner in 2020 was honestly terrifying. My entire business survives off of events and travel, both of which were almost completely shut down this year. At the end of March, I was so sure that I wouldn't bring in any business this year. As the next few months went by, I started receiving emails from my sweet 2020 brides and grooms, choosing to postpone their weddings to 2021. As much as I completely understood and supported them, I started wondering what would happen to my business in 2020. But then I started getting new inquiries from couples that really put some thought into it, and decided they just couldn't wait another year to marry the love of their lives. Most of them were understandably nervous, but also hopeful that with the right precautions and safety measures in place, they would be able to celebrate with their loved ones. Brides and Grooms made the tough decisions to cut their guest lists down, which for some meant uninviting certain friends and family who were originally invited. I can't imagine how hard that must have been for them! For my 2020 couples that had to move to 2021, we tried to make the best of it! For one couple, we did a #ReclaimTheDay session, where we took some romantic portraits at sunset on their original wedding day. For another couple, I photographed their elopement on their original wedding day, and will get to photograph their full wedding day in 2021!
More than half the weddings I did photograph this year were elopements. These couples all had different situations, but what they all had in common was that they were ready to get married in 2020, even if that meant only having one or two guests present, armed with a phone where friends and family were attending the ceremony via Zoom. Many of the couples are still planning a bigger wedding in 2021, hopeful that things will be looking better this coming Summer and Fall! 2020 might have stopped many parts of our lives, or at least altered them to look quite differently, but life certainly went on. My sister gave birth to my sweet nephew, Carson! My son turned 6 and started the 1st grade! We got our foster care license and welcomed a beautiful child into our lives this year! I can't help but think about how if 2020 had been the booming year I had planned, I wouldn't have had the extra time and energy for my son and foster child. In an ironic and odd way, 2020 ended up balancing out quite well for our family.
A special thank you to my husband, Steve, who held down the fort at home while I was away driving from session to session, and for graciously letting me sleep in on his days off to try to catch up on the sleep I was missing from the kids keeping me up at night. Also, a big thank you to my 6-year-old, Zane, who I never get to spend enough time with during the Summer and Fall, but I always try to make up for it during the Winter and Spring. He got a TON of Lego sets for Christmas, and we've been making our way through them one-by-one, since we love building Lego together!  Thank you to our sweet foster child, who taught me that a year can hold both immense sorrow and tremendous joy, and to slow down and see the blessings in our lives despite the chaos.
There's one thing I'm sure of after 2020, my obsession with weddings is still strong! I love talking to my brides before their big day; seeing pictures of their dress, hearing what they have in mind for their florals, helping them come up with their wedding day timelines – I can't get enough of it! During the wedding day, I get downright GIDDY when I see all the beautiful things coming together! As many of you know, I am constantly on the search throughout the day for beautiful light. I scout out the perfect locations for the first look, family portraits, and couple portraits, all based on how the light is that day. I know that my brides have chosen me because they trust my artistic eye, and because they love beautiful photos as much as I do! I'm so thankful for that trust, it makes my job so much easier knowing that my clients love me and have put their full faith in me as their photographer!
My 2020 weddings mostly all took place in Maine, with only 1 in New Hampshire! I love how varied the venues were though, from quaint inns nestled in the mountains, to weddings that happened right on the beach, where you could just taste the salt in the air. Even after most of my 2020 weddings moved to next year, I still ended up photographing 14 weddings this year. About half of those were small elopements with just a few guests, and the majority of the others had a scaled down guest list.
I'm so excited to see what 2021 will bring! Happy New Year!