Chris and Emma's Surprise Bookstore Proposal | Portland, Maine, Engagement Photographer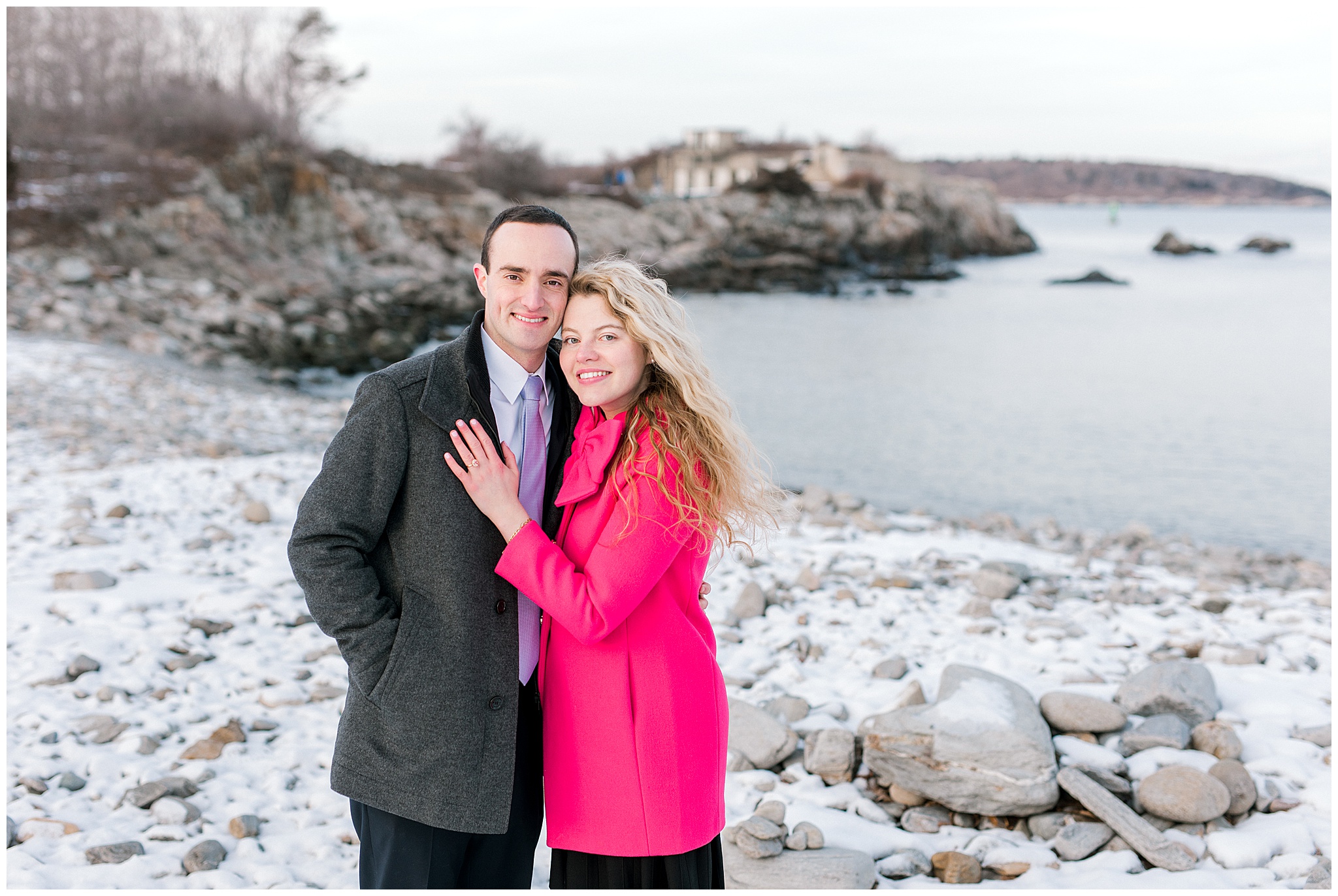 A sweet post-Valentine's day proposal in the heart of Portland!
Chris contacted me in January, explaining that he would be in Maine the weekend of Valentine's day with his girlfriend, Emma. They had met in college, but now they lived across the country from each other. Emma is in her last semester of college at Harvard, and Chris has a great job out in San Francisco. They decided to enjoy a little getaway to Maine, one of Emma's favorite places! Chris wanted to propose to Emma somewhere unique, so he was thrilled when the owners of Carlson & Turner Antiquarian agreed to let him use their shop for the big moment! I arrived early, and was amazed by this amazing little gem of a bookstore! Every nook and cranny is stuffed with books, antiques, and fun little oddities available to purchase. Chris had come by the bookstore earlier in the day to hide a special book – a copy of Emma's favorite, Little Women. He had glued the pages together and cut an opening in the book to enclose the ring in – how cool is that?! When Emma and Chris came in, I did my best to not be noticed, and chatted with the store owner while they browsed. I wasn't able to get any pictures of them pre-proposal because I didn't want to give myself away with my big camera in such a small area! When Emma came across the book, and opened it, Chris took the ring out and got down on one knee. Emma was shocked and surprised, and didn't even notice that I was a few feet down the aisle, clicking away! After introducing myself, Emma told me, "The only thing in this world I love more than Chris is books!". I love that Chris knew that this location would be so special to Emma!
Meeting Emma for the first time, I immediately realized what Chris loved about her. Emma is the kind of girl that lights up a room with her smile and laughter. She is so friendly and sweet, and easy to talk to! We decided to drive over to Portland Headlight in Cape Elizabeth to get some pictures with the iconic lighthouse. Sunset was fast approaching, and it was definitely quite chilly out, but Emma and Chris did great! I absolutely loved photographing their proposal today and I wish them the very best with their wedding and life together!