Josh and Aliona's Chateau Du Nuage Wedding | Maple Valley, Washington, Wedding Photographer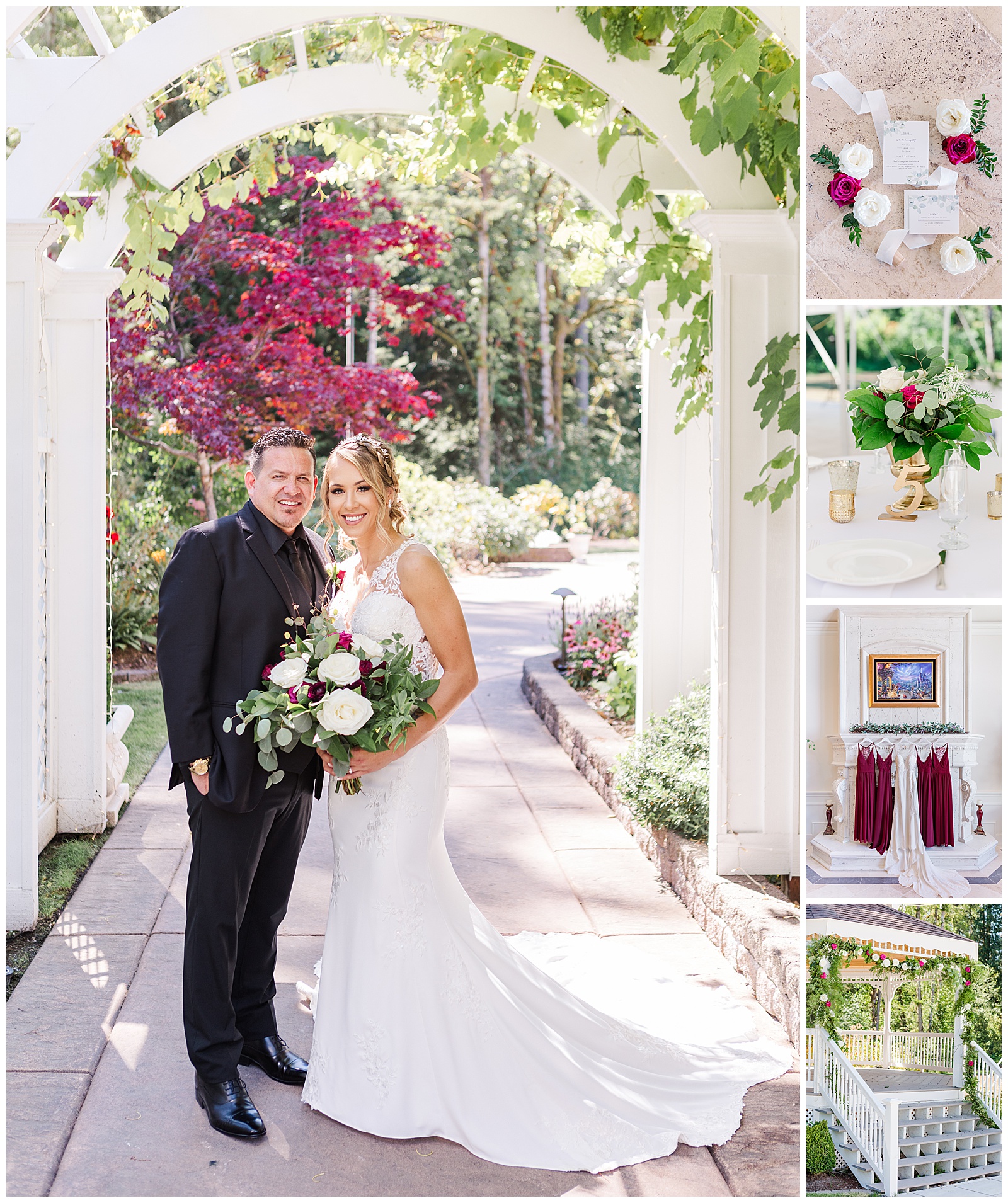 A classy and intimate wedding just outside of Seattle, with touches of burgundy and gold, beautiful greenery, and so many genuine emotions!
Aliona and Josh met 10 years ago. He was working at a local gym, and Aliona went in to sign up for a membership. He showed her around that day, but it wasn't until a couple of years later that they actually started dating. They were engaged 3 years ago and started planning the huge Seattle wedding of their dreams for 2020. As the world shifted last year, they ended up moving their wedding to 2021. Big changes happened and they decided to have a smaller, more intimate wedding outside of Seattle.
Aliona and I have known each other since college. I still remember the first day she showed up to the dorms. She was maybe 17 years old, just in from several days of travel by herself from Siberia, Russia to Tacoma, Washington. I was showing her around the girls dormitory, and I'm pretty sure she didn't understand a word I was saying since I was talking so fast as I usually do, but just smiled and nodded at me. We became quick friends, and spent the next several years going to classes together. I was in the room when her daughter was born a couple of years later, snapping photos with my amateur camera! When I decided to move back home to Maine in 2010, saying goodbye to Aliona was one of the hardest things I've had to do. Fast forward 11 years, and I got to see her again for the first time on the morning of her wedding!
When I arrived on that warm Saturday in July, the girls were busy getting their hair and makeup done in the beautiful getting ready room at Chateau Du Nuage. This venue has a very Italian feel to it, and is surrounded by greenery and florals. There are stunning marble fireplaces next to floor-to-ceiling windows, flooding the rooms with light. Shelby of Shine Event Design was setting up the tent and arranging all of the flowers for the day. The men got ready in the downstairs area, complete with a pool table. Aliona and Josh's youngest daughter, Riley, was running between Mom and Dad all day, it seemed she couldn't decide who she would rather get ready with! When it came time for the first look, Aliona and Josh were much more nervous than they had anticipated. Once they saw each other for the first time, all those nerves settled down though. There were so many tears all around at the ceremony, it was obvious that the love that these two have for each other have touched so many of their friends and family. Once the reception began, everyone enjoyed the delicious catered dinner, and then danced away the night under the large awning. What an incredible day it was!
Thank you so much, Josh and Aliona, for trusting me to photograph your special day! Congratulations Mr. and Mrs. Boyd!
Venue: Chateau Du Nuage, Maple Valley, Washington
Florals and Wedding Planning: Shine Event Design, Washington
Hair and Makeup Artist:
Bride's Dress:
DJ: Nick Styles Signature Events, Seattle, Washington
Suits:
Bridesmaid's Dresses:
Catering: Snuffin's, Tacoma, Washington
Videographer: Kevin of Pacific Nomad Media, Washington
Photographer: Andrea Simmons Photography LLC, Gardiner, Maine
Second Photographer: Mike Tabolsky Photography, Maple Valley, Washington