Kevin and Jennifer's Simple Elopement at their Readfield, Maine, Home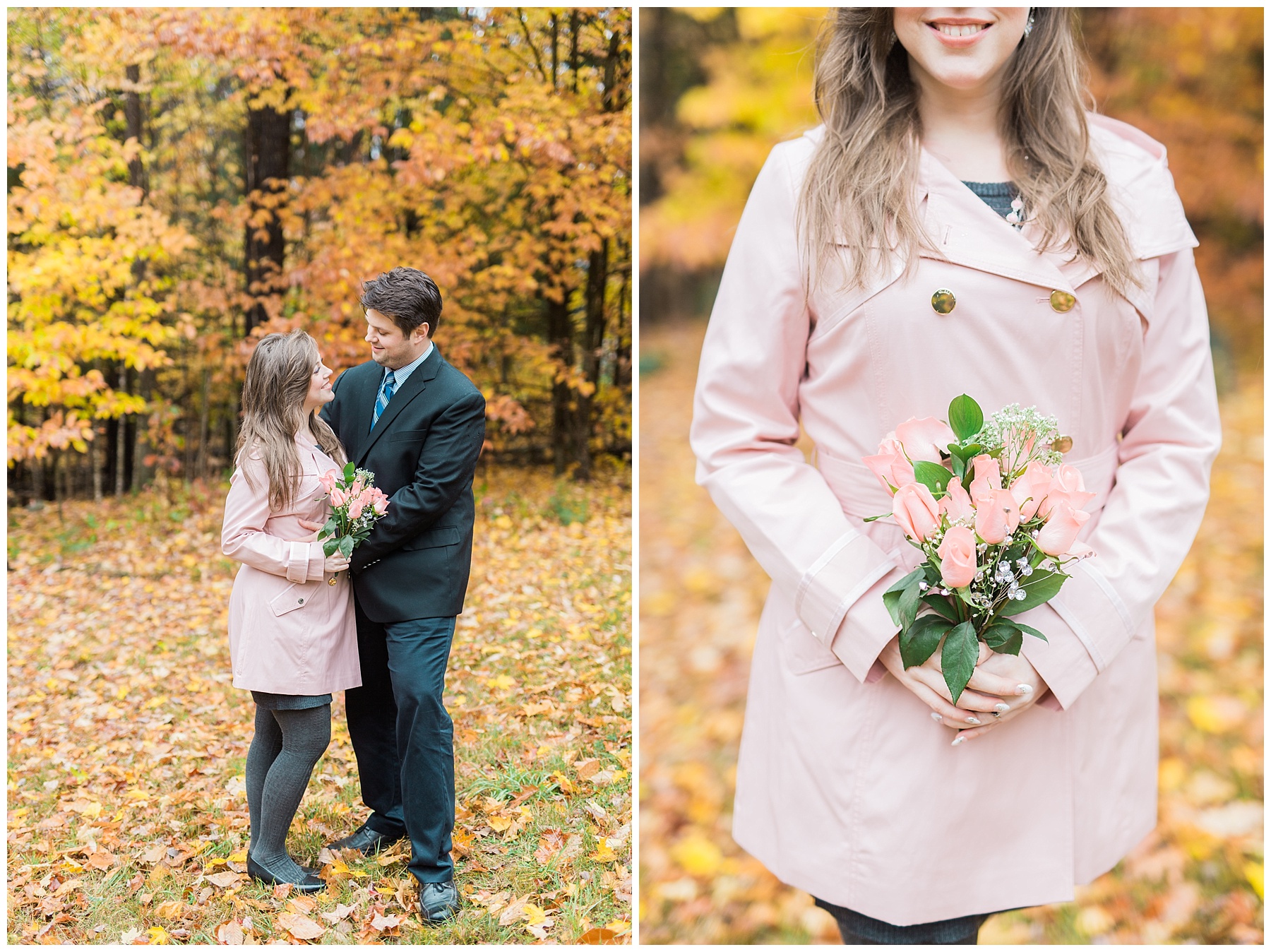 Kevin and Jenn just purchased their first home in Reidfield, Maine, and the same week that they signed the papers, they decided to elope!

After being together for over 10 years, these two couldn't wait to make things official!  They both wanted a quiet elopement, which is exactly what they got.  The officiant brought her Mom to be one of the witnesses, and I even got to sign their wedding license as the other witness!  Being a rainy day, the sweet and simple ceremony was done right in their living room (sans any furniture, since they hadn't even moved in yet!), with Jenn holding a bouquet of pink roses she had fashioned herself.  We then walked around the yard and took advantage of the beautiful October foliage.  They hadn't gotten their wedding bands yet, so they jokingly had some ring pops to pose with instead!  I just loved these two, and I'm so honored to have been a part of this day!