The Metzger Family | Acadia National Park Family Photographer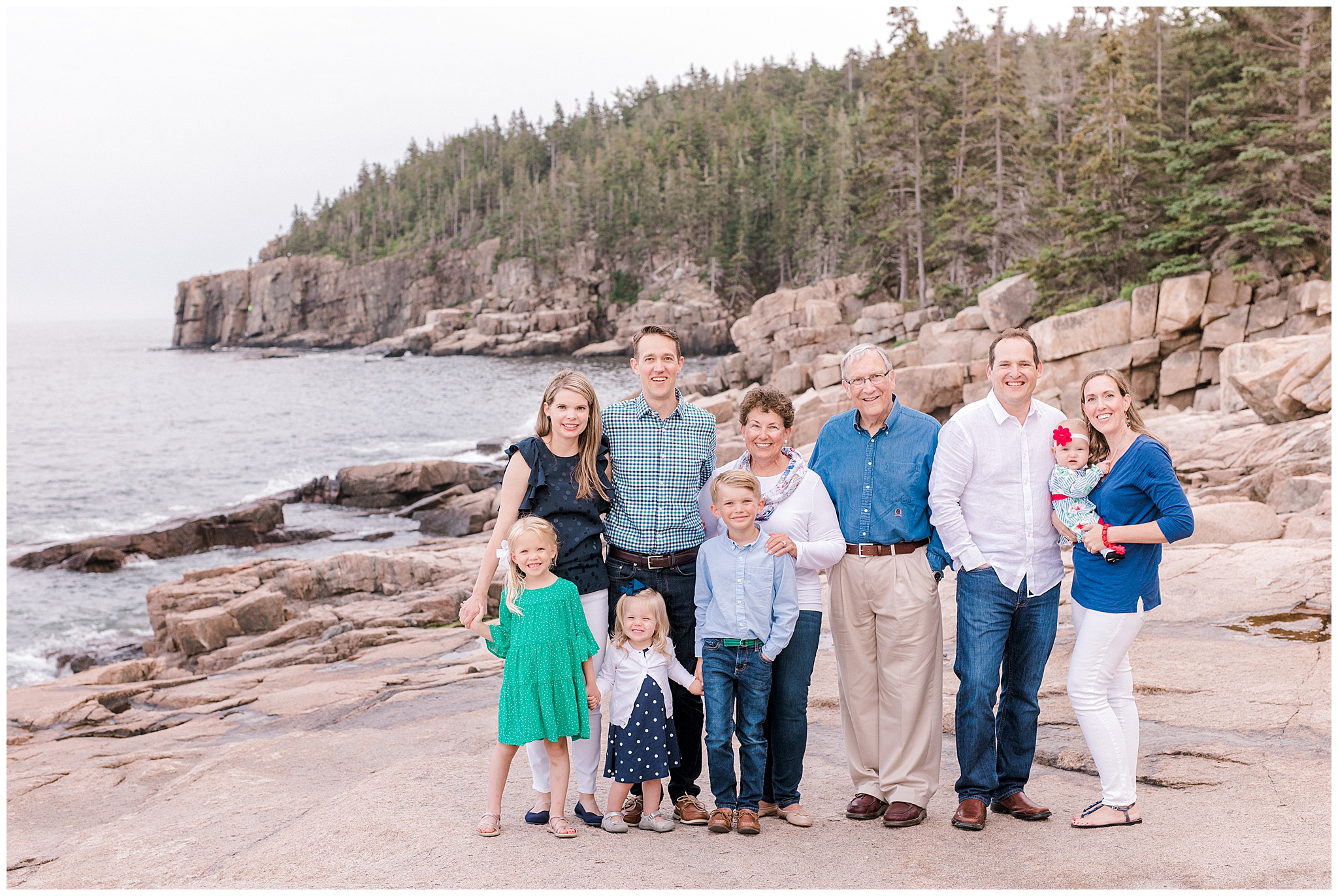 This beautiful family was visiting from out of state, and wanted some updated photos of the whole extended family while here in Maine!
Acadia National Park is hands-down one of the most beautiful areas in Maine. It is flooded with tourists each year, as more and more people strive to get away from the business of life and just enjoy mother nature! Although I live about a 2.5 hour drive from Acadia, I find myself up there 20-30 times a year for portrait sessions or weddings. To be honest, I truly don't mind the drive, because it results in stunning photos like these! The Metzger family all came together for a special family vacation in July. I love photographing extended family sessions like this, because there are so many kids, ensuring lots of fun candids and personalities! Also, how often do grandparents get to get a professional photo done with all of their grandkids?! – Hardly ever! When I sent the Metzger family over some ideas for locations, they absolutely fell in love with this spot in Acadia, which also happens to be one of my favorites! I'm so grateful I had the opportunity to meet this family!