Tyler and Kathryn's Cliff House Wedding | Cape Neddick, Maine, Wedding Photographer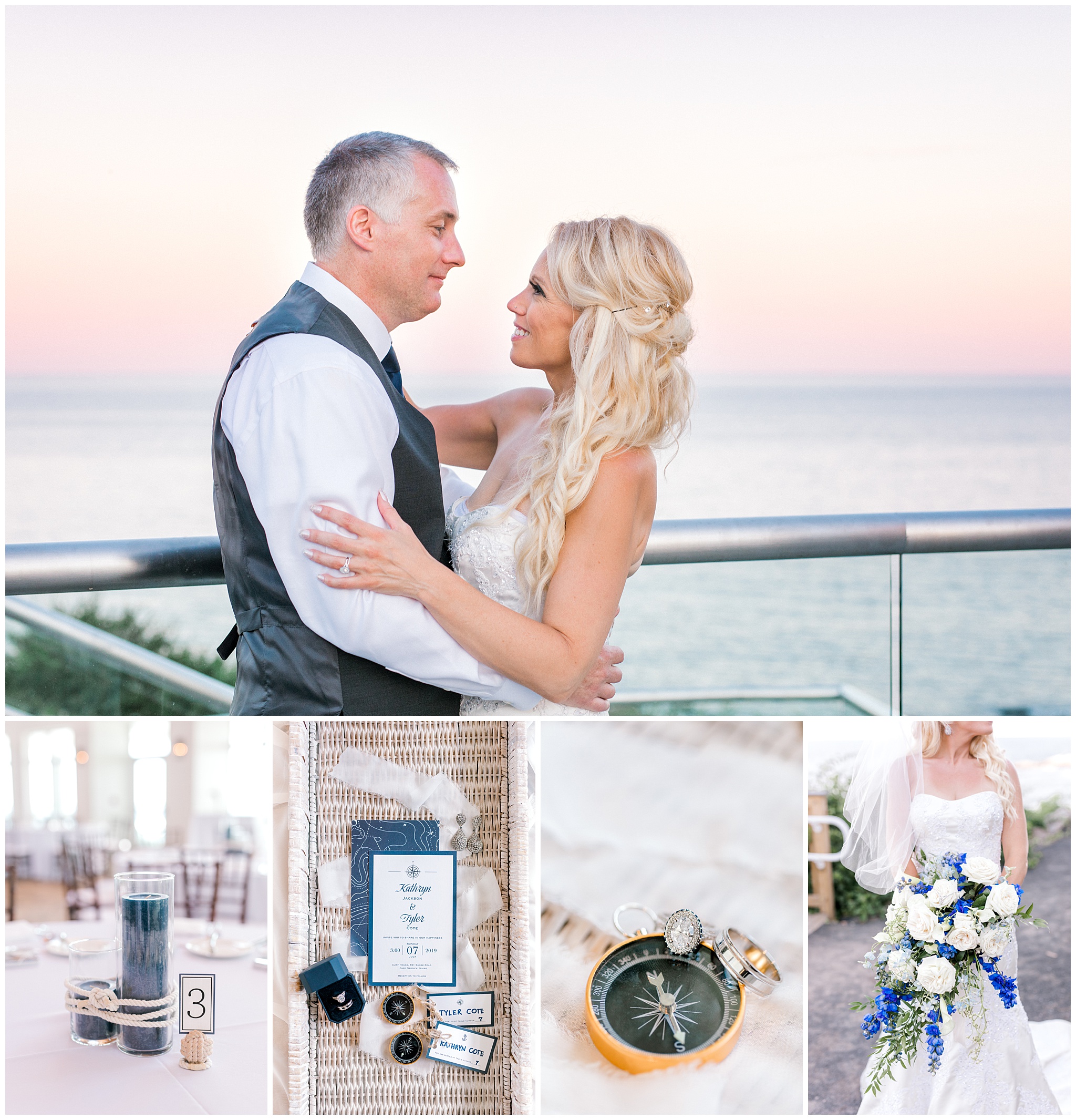 A classy and elegant nautical themed wedding, at a stunning oceanside resort, Kathryn and Tyler's wedding was one to remember!
Kathryn and Tyler met about a year ago. They both drove out of their way to meet at Wolfe Neck State Park for their first date, somewhere that Kathryn had always wanted to go. The walked the trails together and found that they had an instant connection. Even their families could see how perfect for each other they were, and 6 months later they were engaged! I met Kathryn a year ago as well, during a portrait session I did of her and her family while they were visiting Acadia National Park together. I was thrilled when she shared the news of her engagement, and asked me to be her wedding photographer.
Cliff House is a stunning luxury hotel nestled along the coast in Southern Maine. Although I had been here for sessions a few times before, but this was my first wedding to photograph here, and I was so excited about it! I found Kathryn getting her hair and makeup done, and she was soon joined by her sister and mother. I loved watching these three throughout the day, along with Kathryn's father, because you could really tell that they all shared a special bond. This day was one they had all been looking forward to so much, and their emotion and excitement bubbled over throughout the day! I think that was something that really awed and inspired me about this wedding day, everyone seemed to wear their hearts on their sleeve, in an amazing way. The bride and groom, along with their closest family members and friends, all seemed to be bursting with love, and their smiles were pure and genuine. Scroll down to read more about Kathryn and Tyler's wedding day!
Venue: Cliff House, Cape Neddick, Maine
Hair and Makeup Artist: Jessica Candage, Glam Artist, Maine
Photographer: Andrea Simmons of Andrea Simmons Photography, LLC, Gardiner, Maine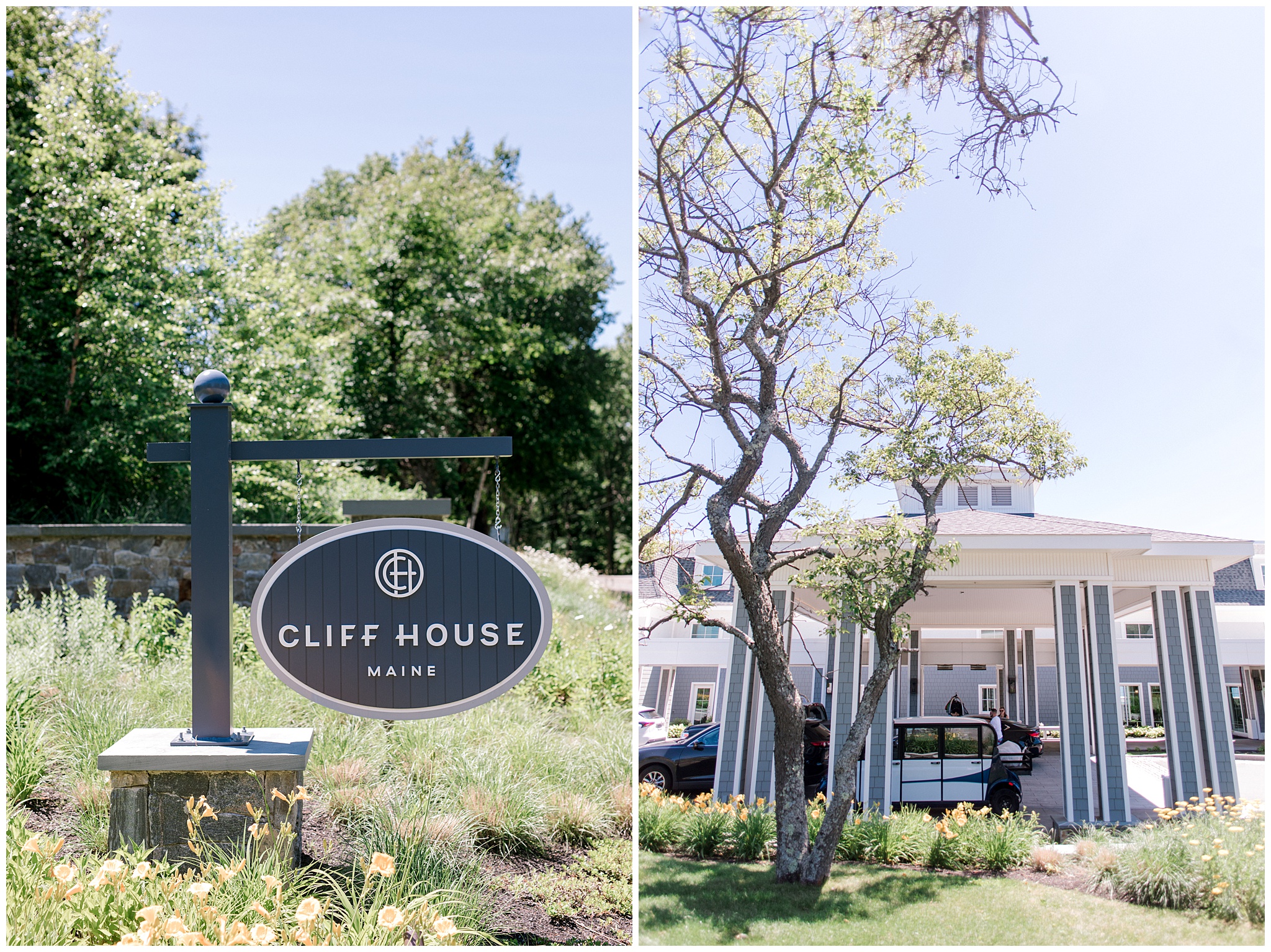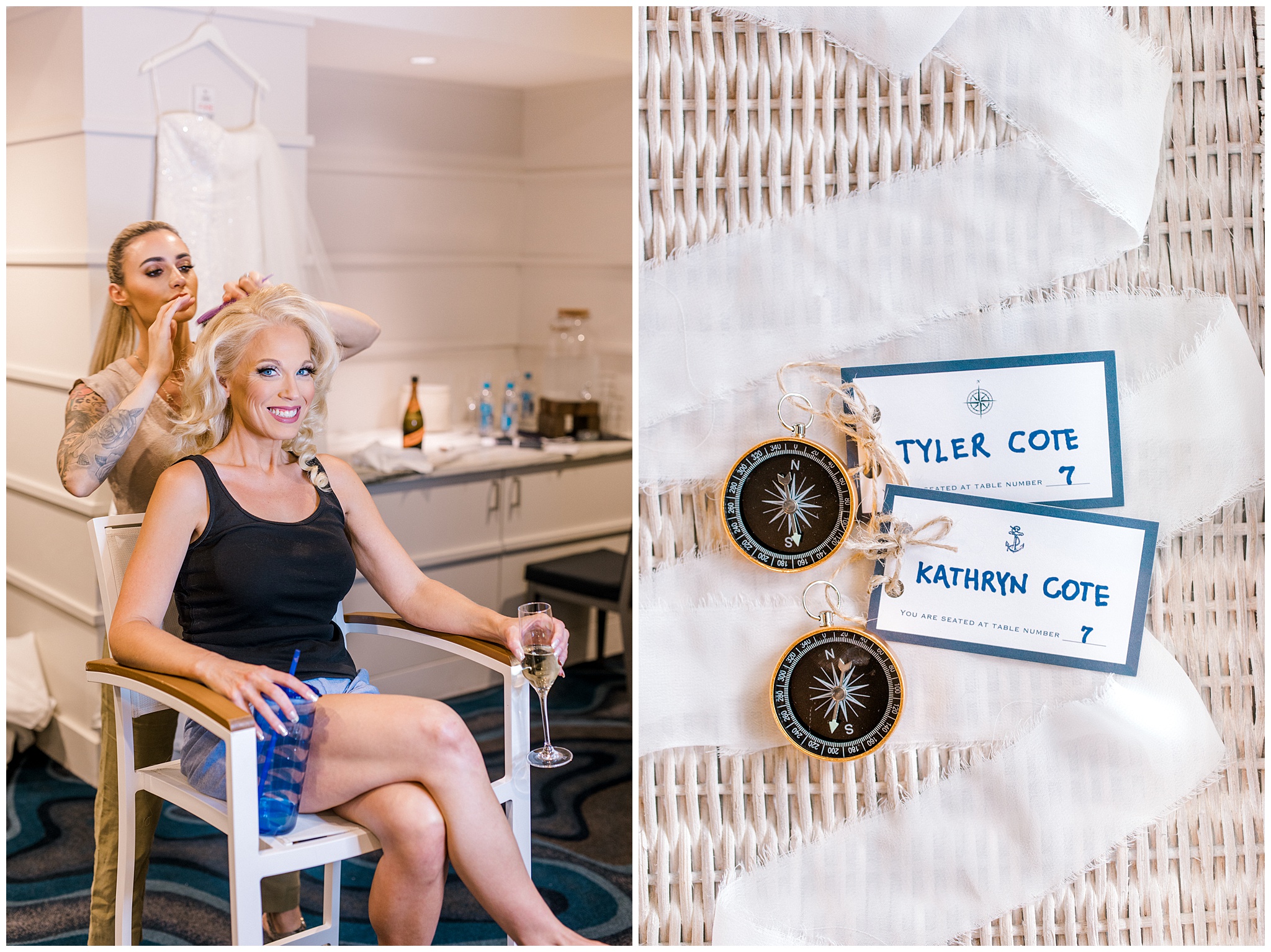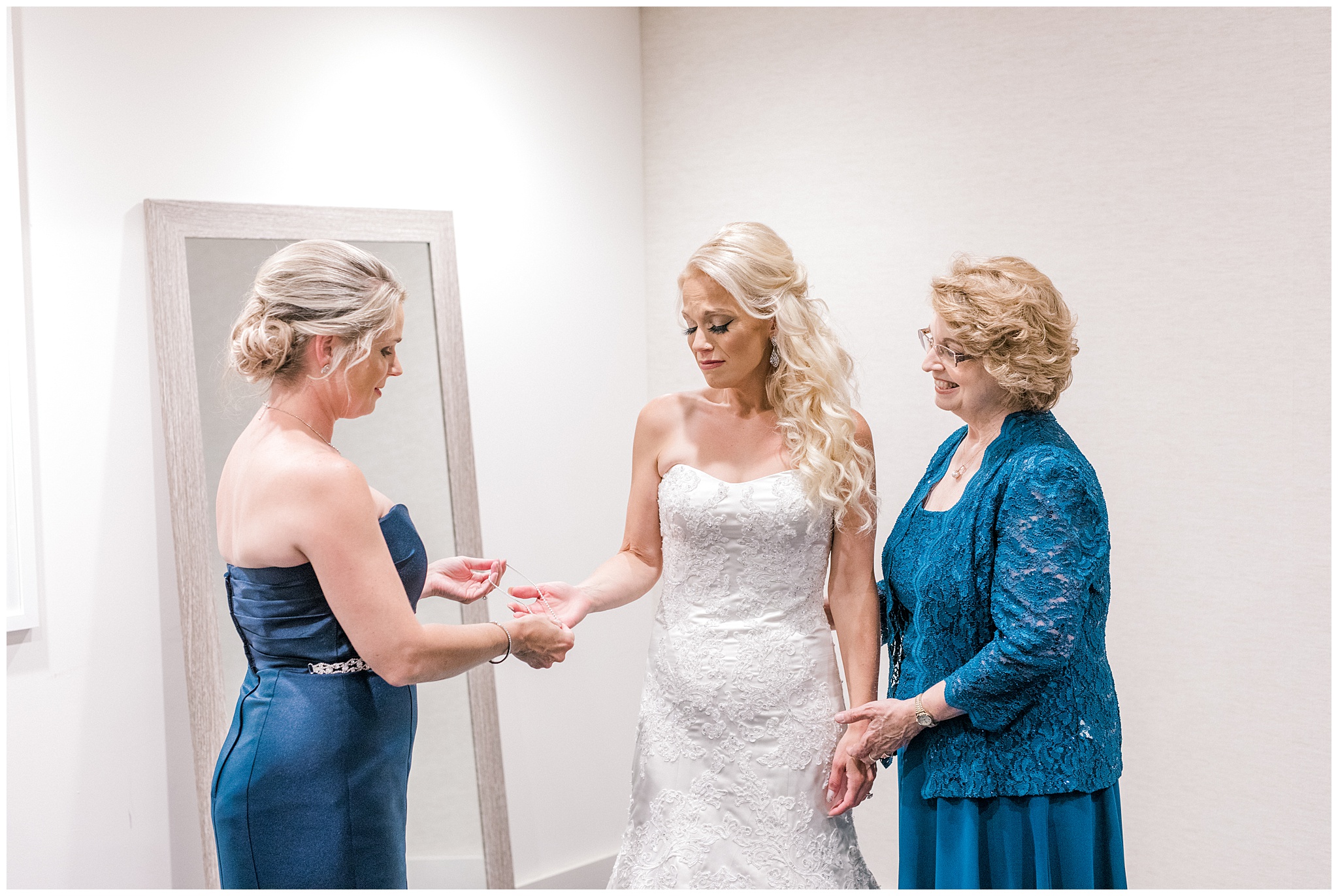 Kathryn's sister, Amy, gave Kathryn a special necklace once she was in her dress, a family heirloom that had belonged to their grandmother. Kathryn attached it to her bouquet to be able to keep it close throughout the day.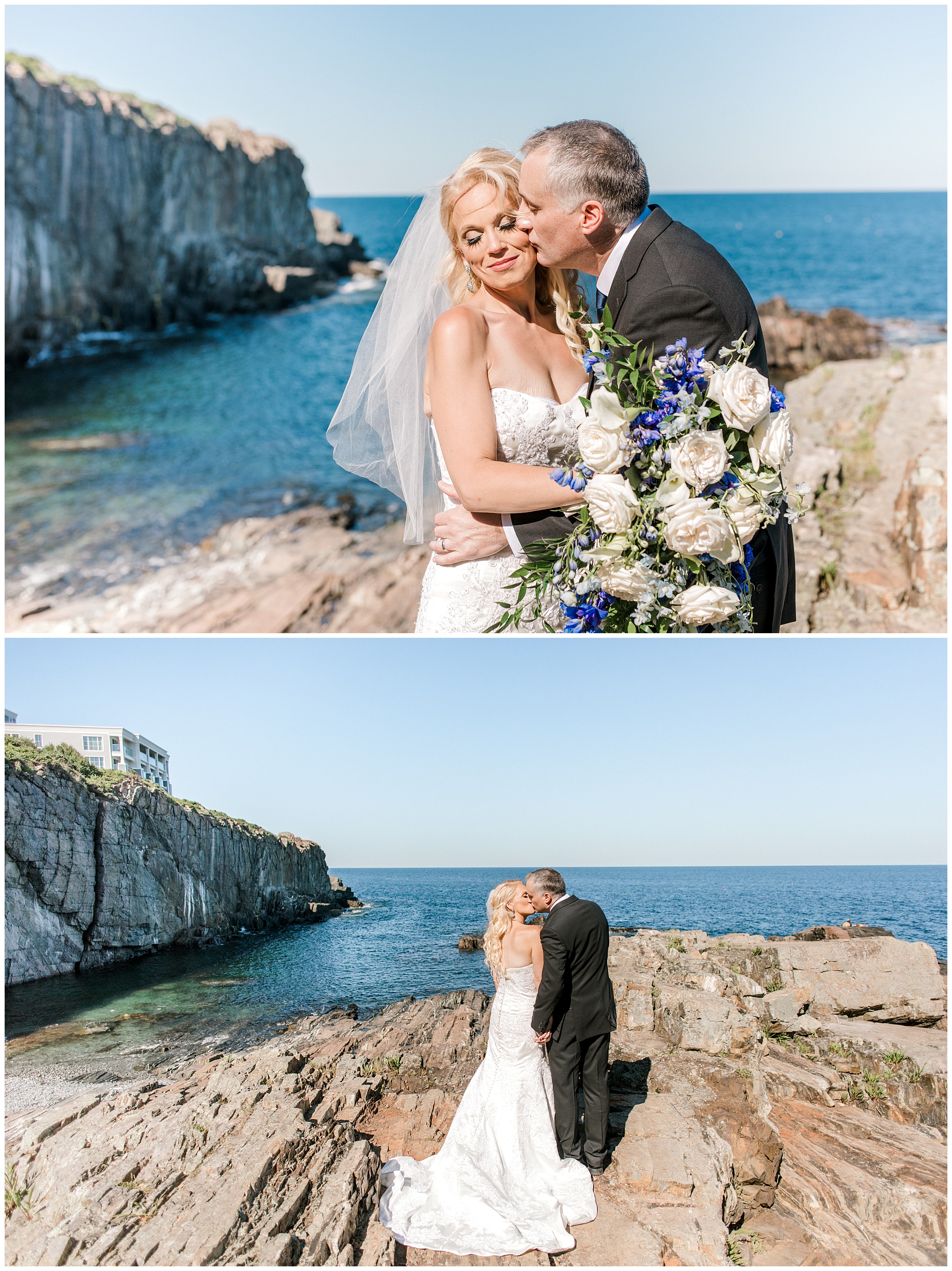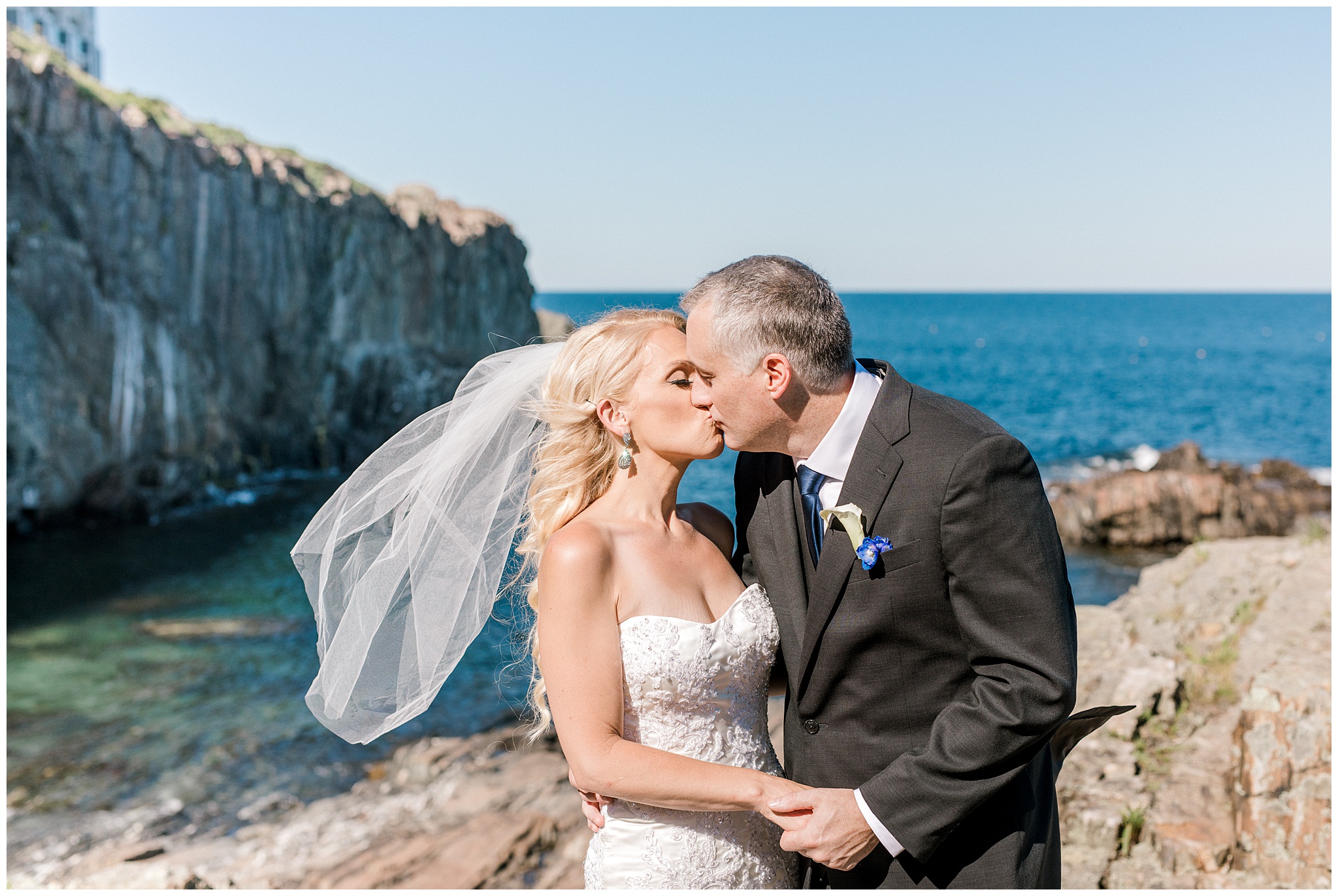 The reception was held in this gorgeous room, honestly one of my favorite reception venues I've ever photographed in! The tall ceilings, white leading lines, and elegant table setup with a soft nautical theme was incredible!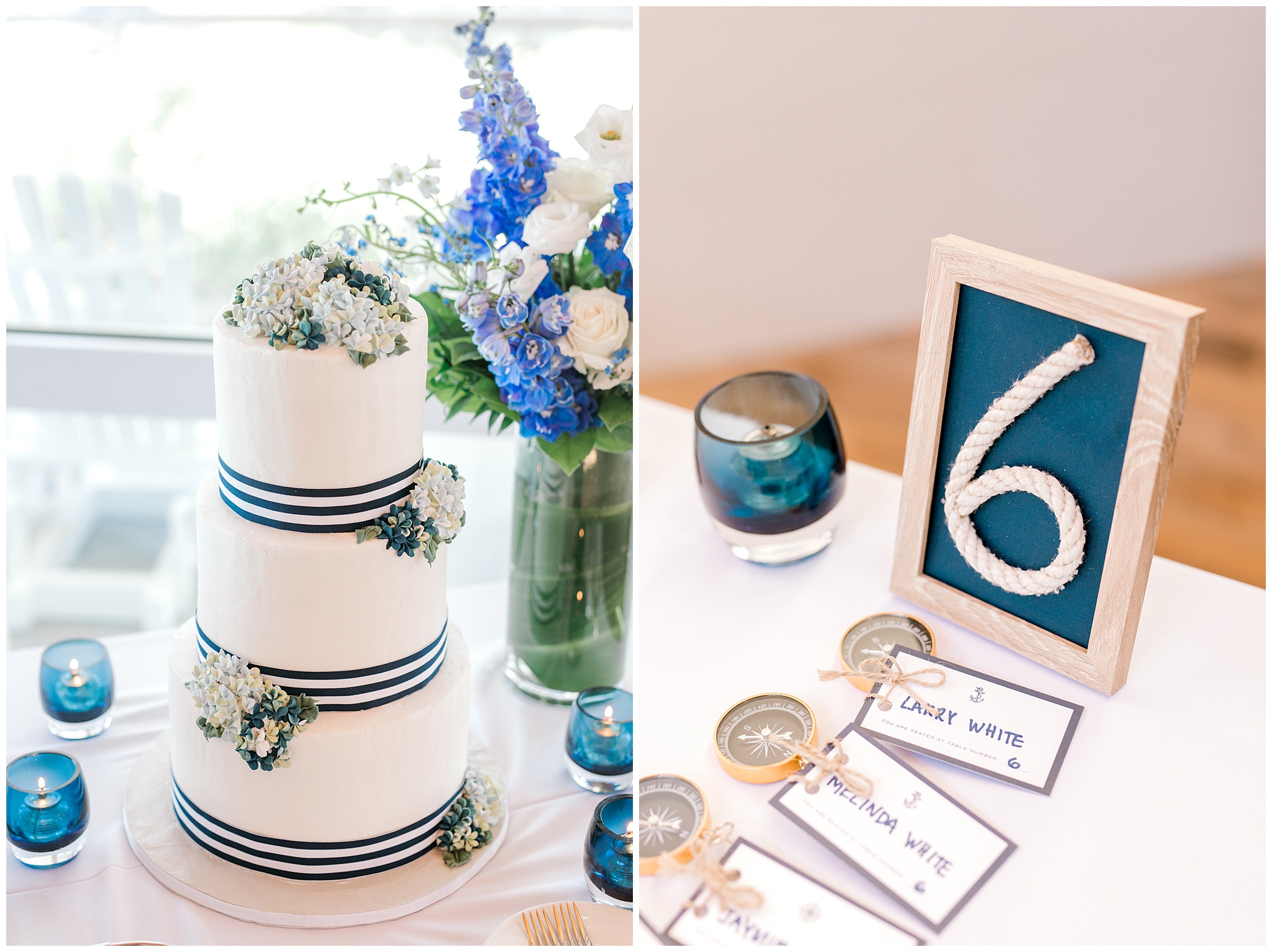 I love all these nautical details! The couple asked guests to sign a pair of oars as their guest book, and each guest found their seat using a personalized compass!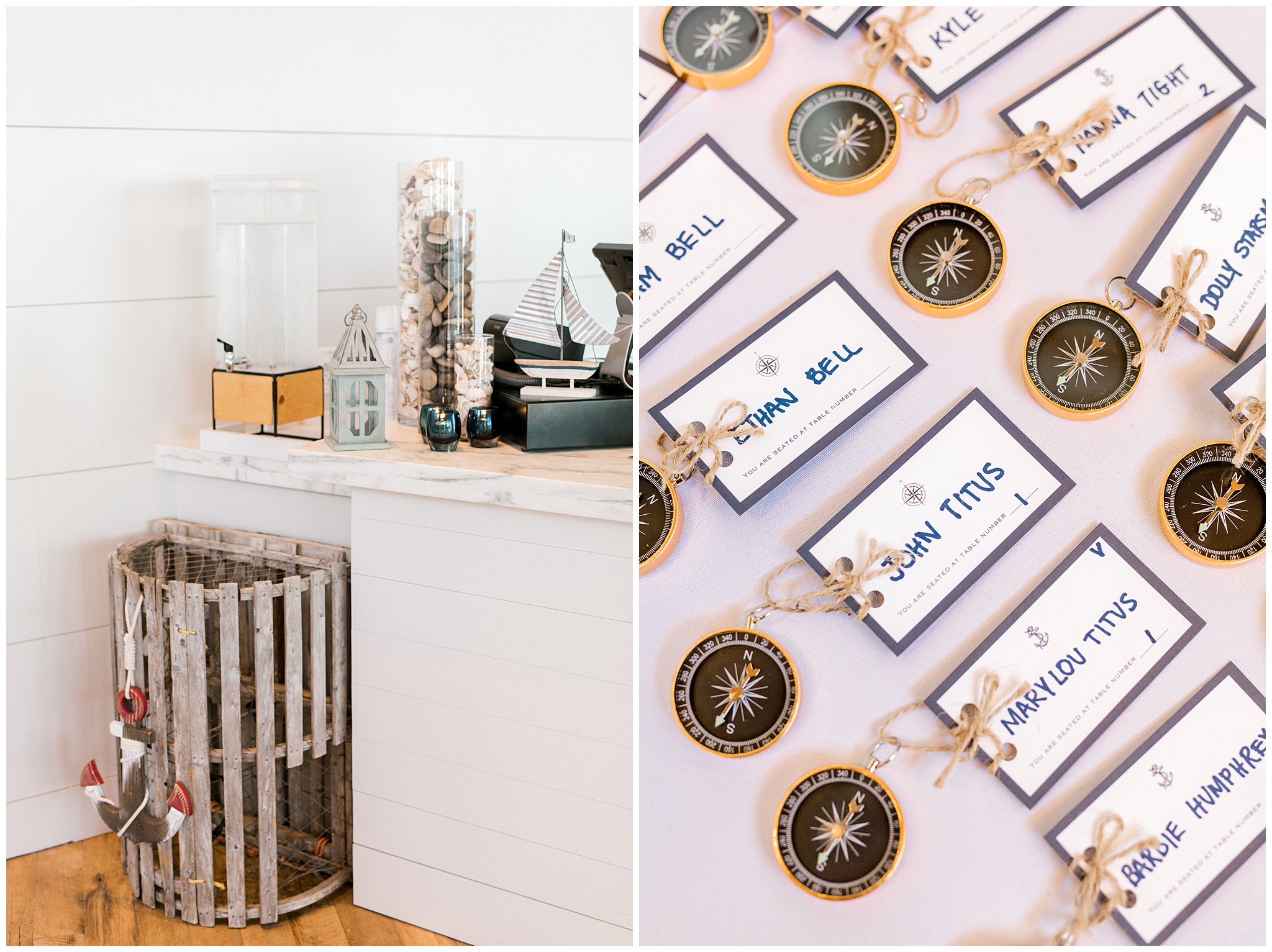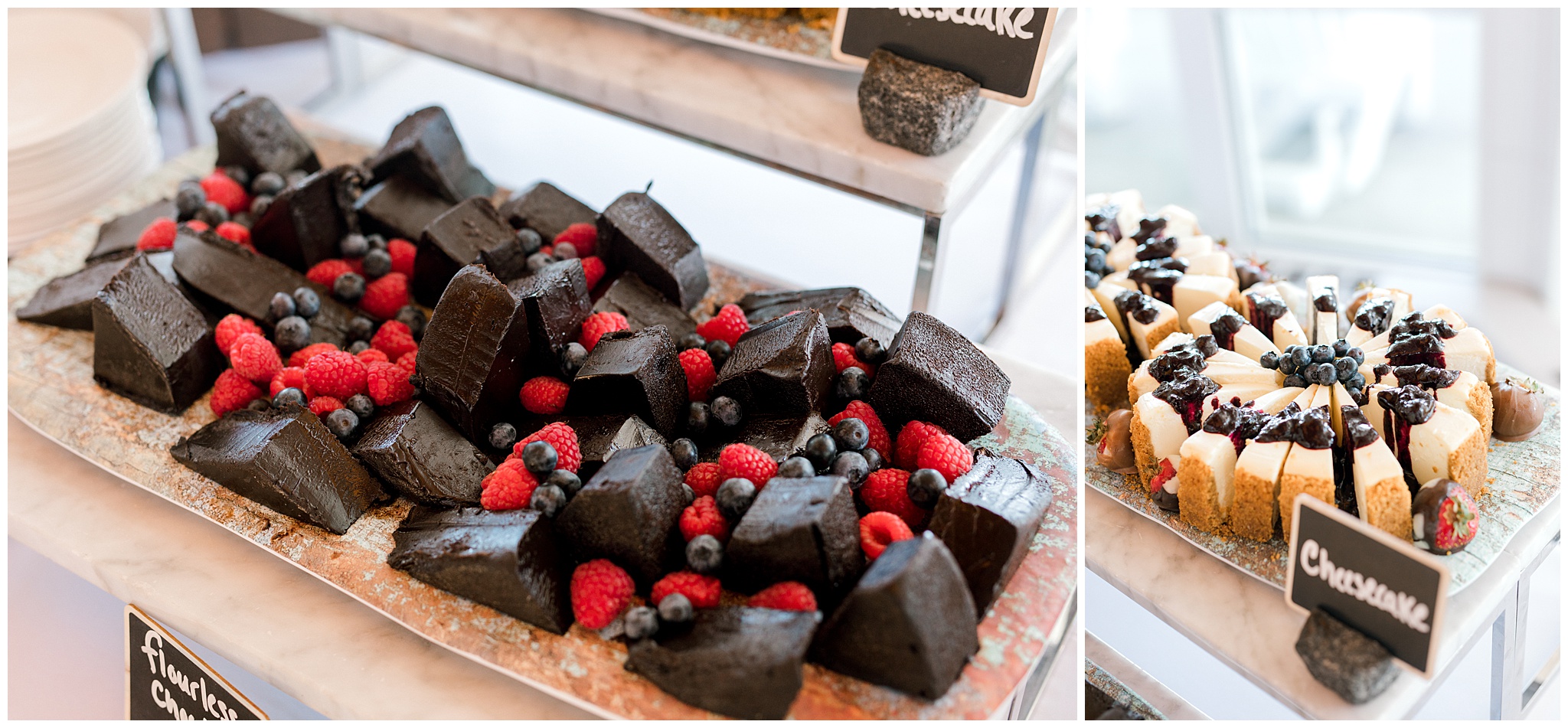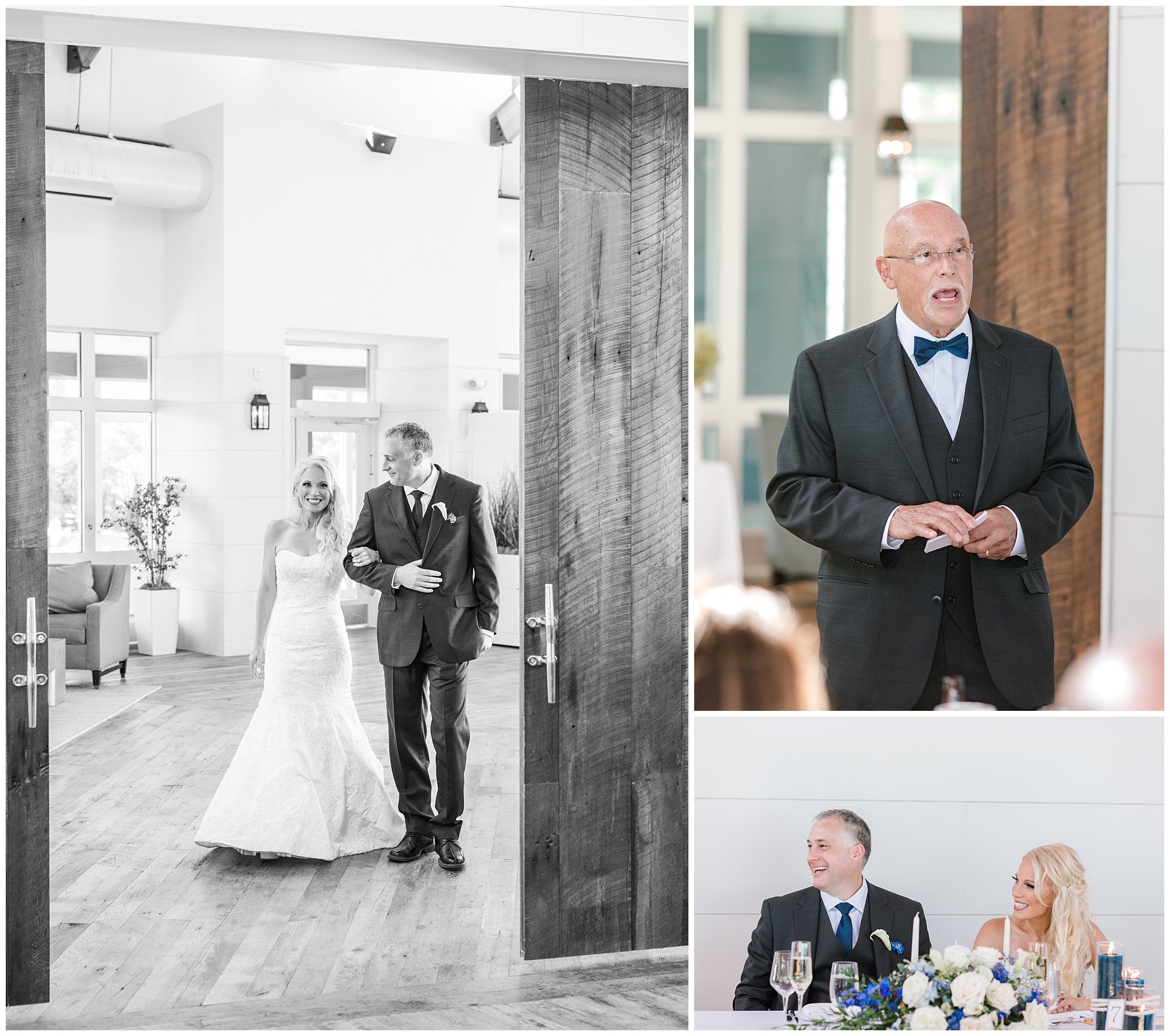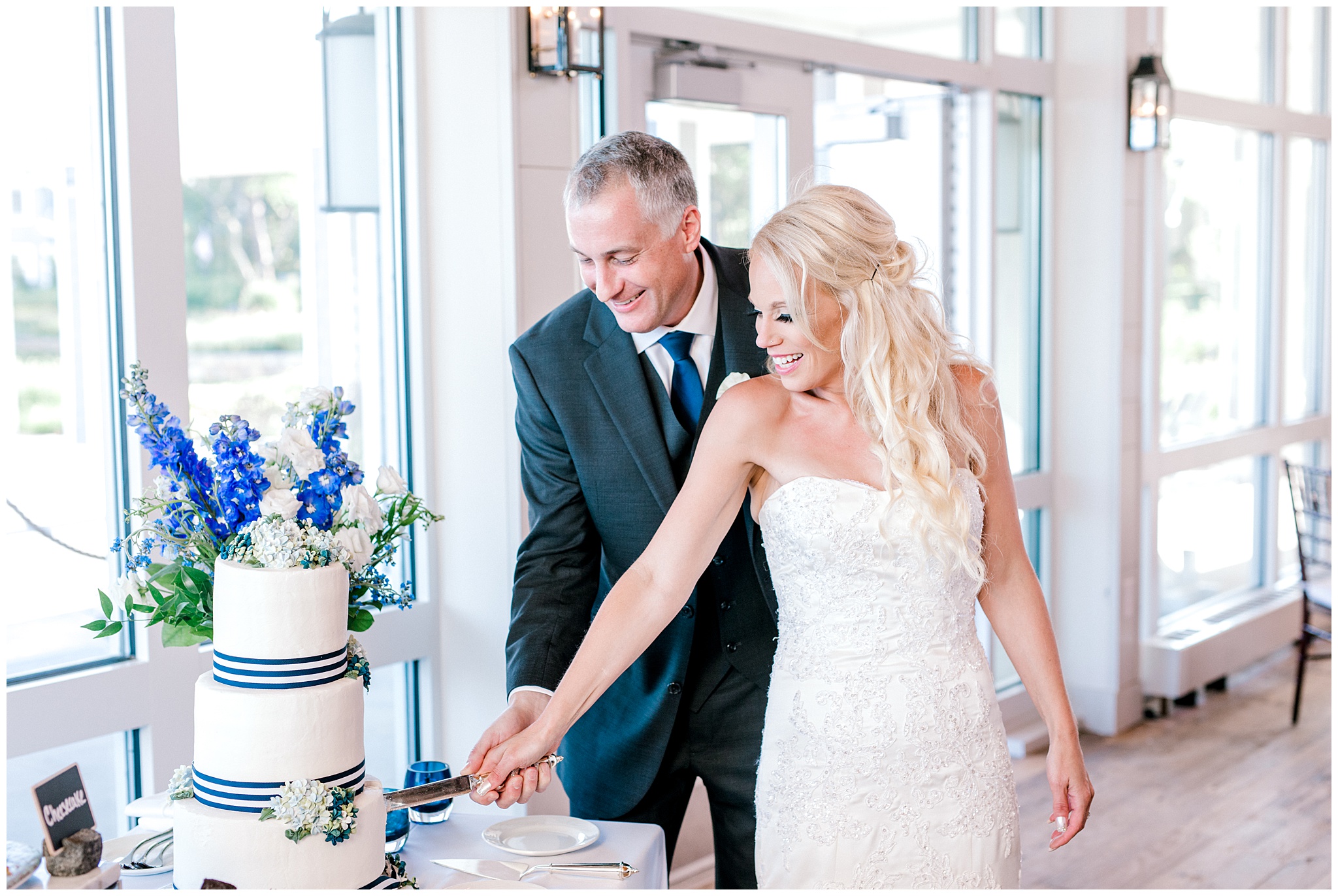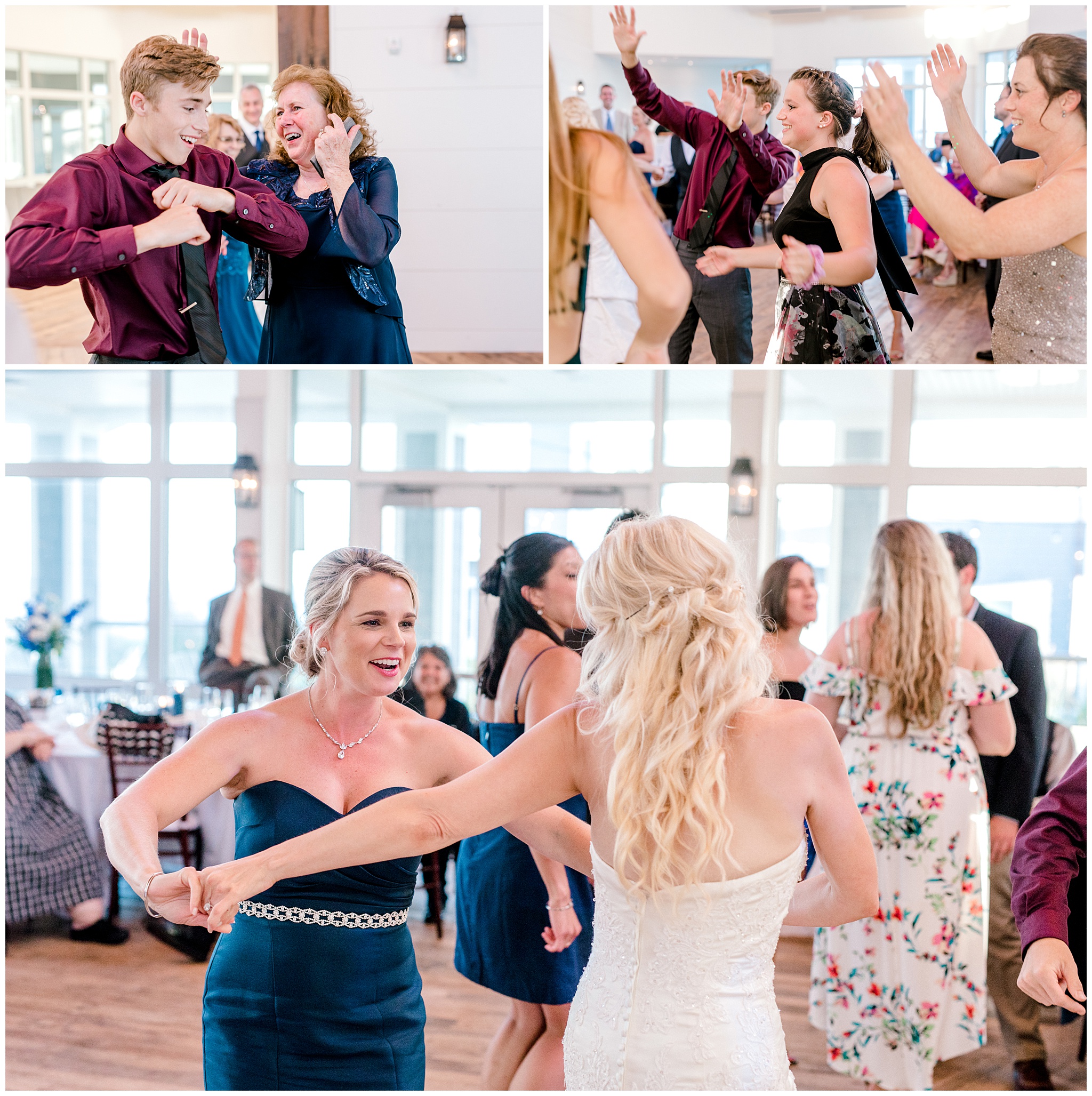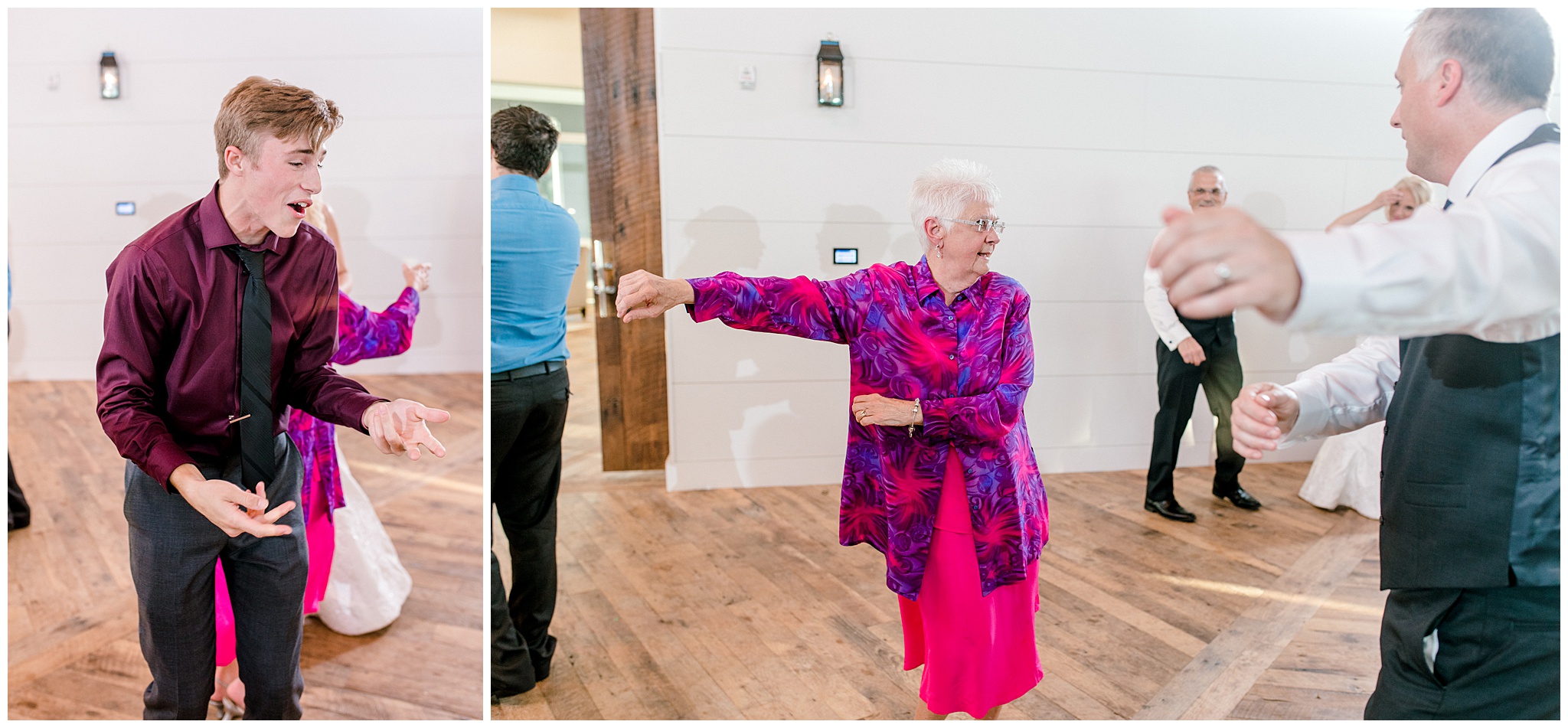 We ended the evening with a few photographs of the newlyweds on the patio, with a beautiful soft sunset behind them. Thank you, Kathryn and Tyler, for inviting me to be a part of your special day, and congratulations!