Zion and Haley's Hampton Inn Wedding | Saco, Maine Wedding Photographer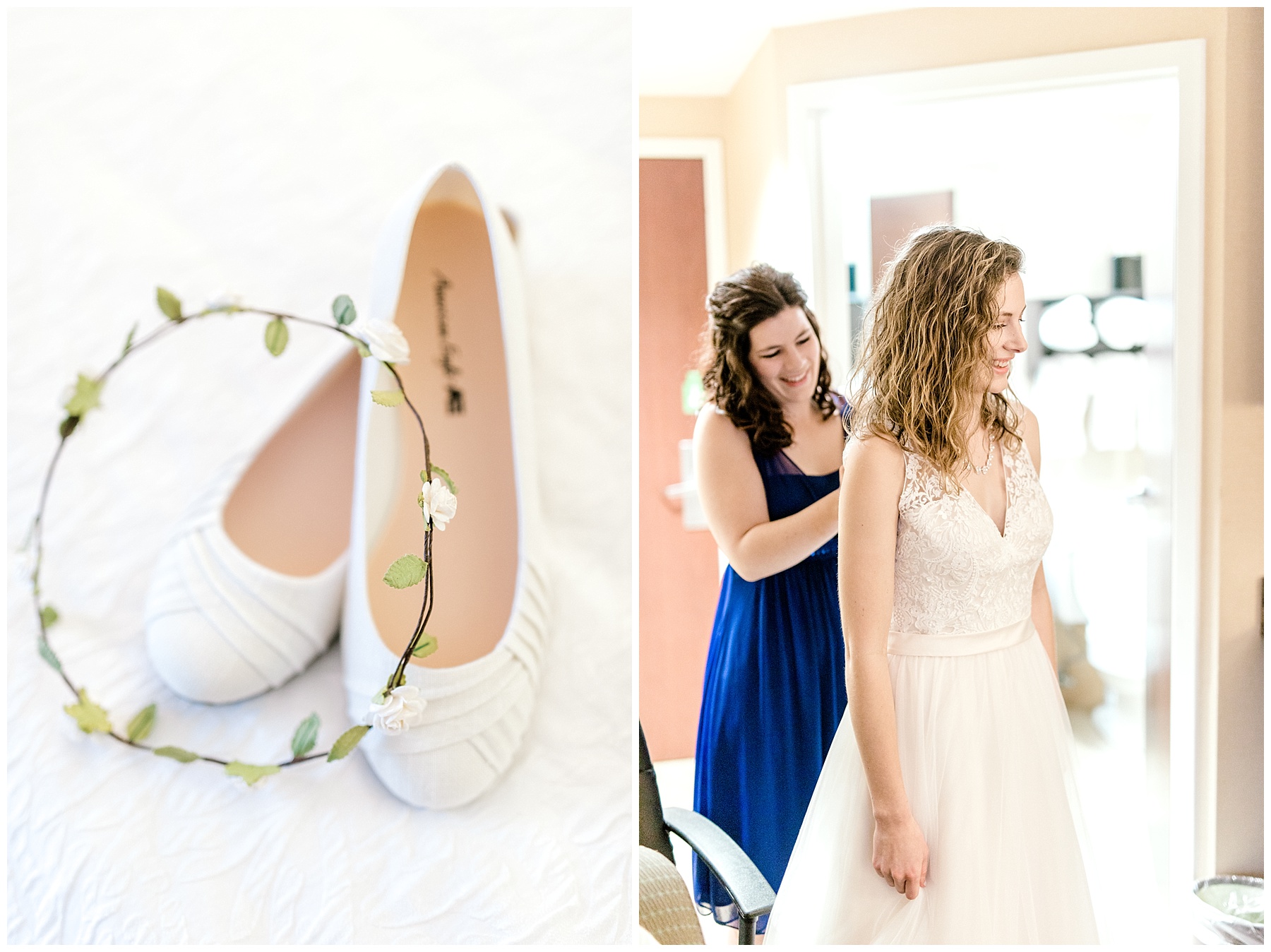 This is a love story that has reached across continents, click here to read more about this sweet couple's quiet and relaxed winter wedding.
Haley and Zion met while attending college in South Carolina. Haley grew up in Maine, while Zion grew up in Saipan, and their hearts were drawn together when they were introduced by a mutual friend on campus. Haley told me that they because best friends almost instantly, and spent every day together. On their 2 year dating anniversary, Zion and Haley were visiting Haley's family here in Maine, and he brought her to Portland Headlight in Cape Elizabeth, an iconic Maine landmark. And there, in front of both of their families, he surprised her by proposing! They began planning a large wedding for the following year, but soon decided that they both preferred a smaller gathering of their closest friends and family members. So they chose to have an intimate wedding at the Hampton Inn in Saco, Maine. When I arrived that chilly March morning, the gusting winds were blowing, and there was still snow on the ground. I met Haley in her hotel room where her sisters and brother were helping her get ready. Haley's family is honestly one of the nicest families I have ever met. I photograph Savanah's wedding (Haley's sister) last summer, so it was nice that we were all already familiar with each other. Haley and Zion chose to do a first look, and since it was practically a negative temperature outside, we chose to use their ceremony site in the hotel. You could tell they were both a bundle of nerves, but once together, their nervousness turned to smiles and giggles as they prepared to say 'I do'. I did convince the couple and the bridal party to step right outside the front doors for a few photos, but with the wind blowing everyone's hair and dresses around, we only lasted about 3 minutes before we ran back inside! Thank you, Haley and Zion, for trusting me to capture your lovely wedding day, I hope these images bring you more smiles as you look back at them.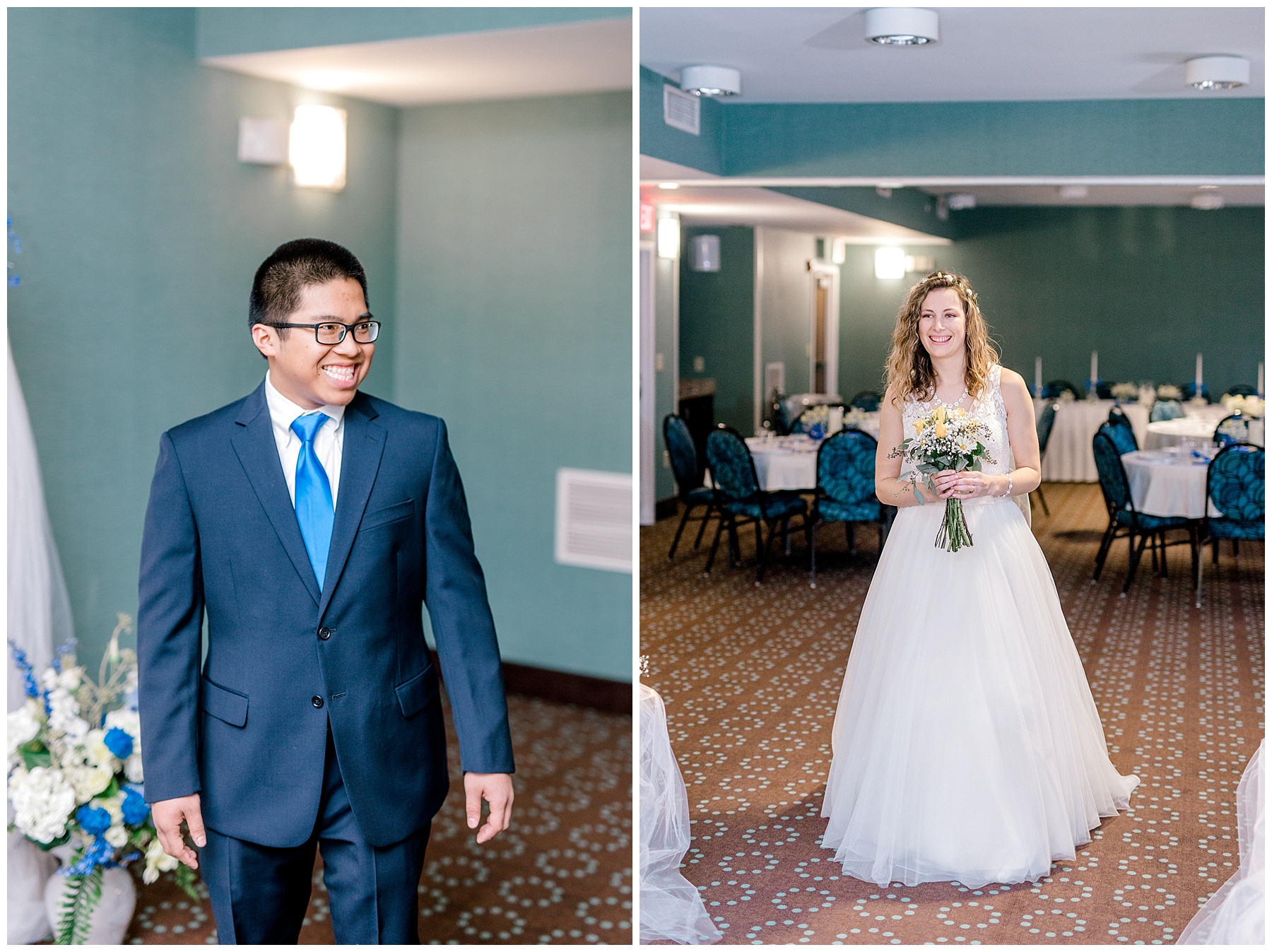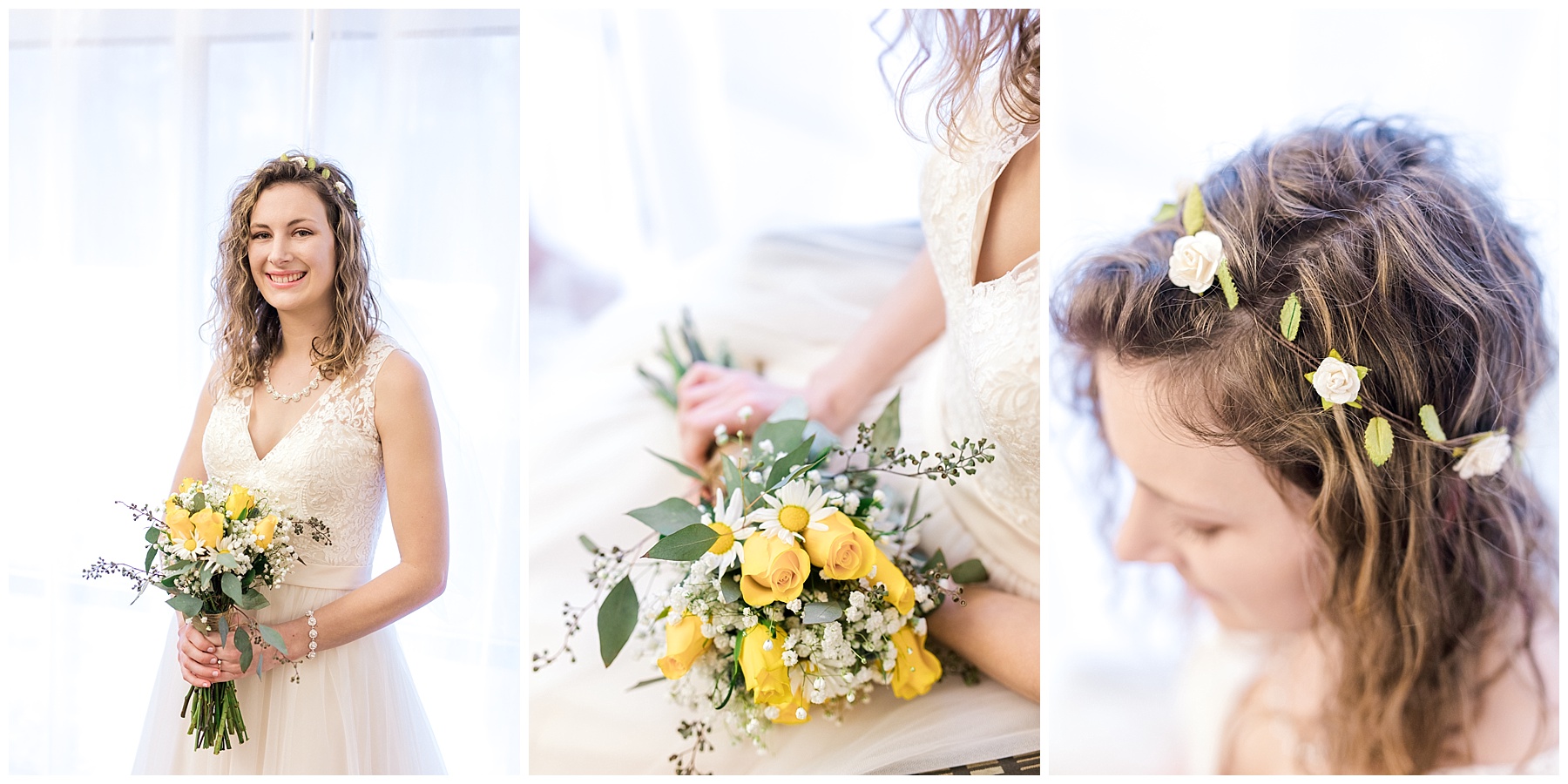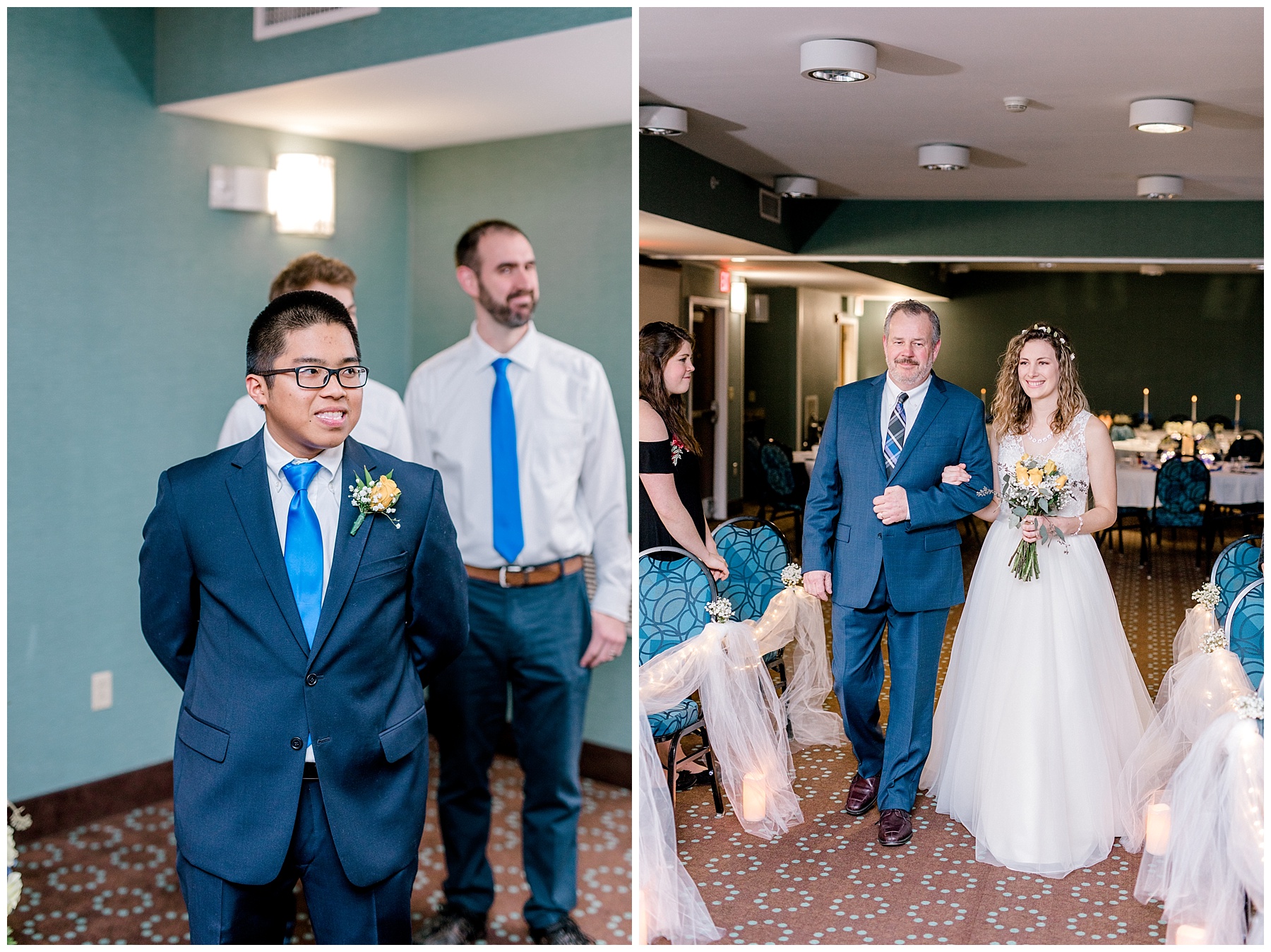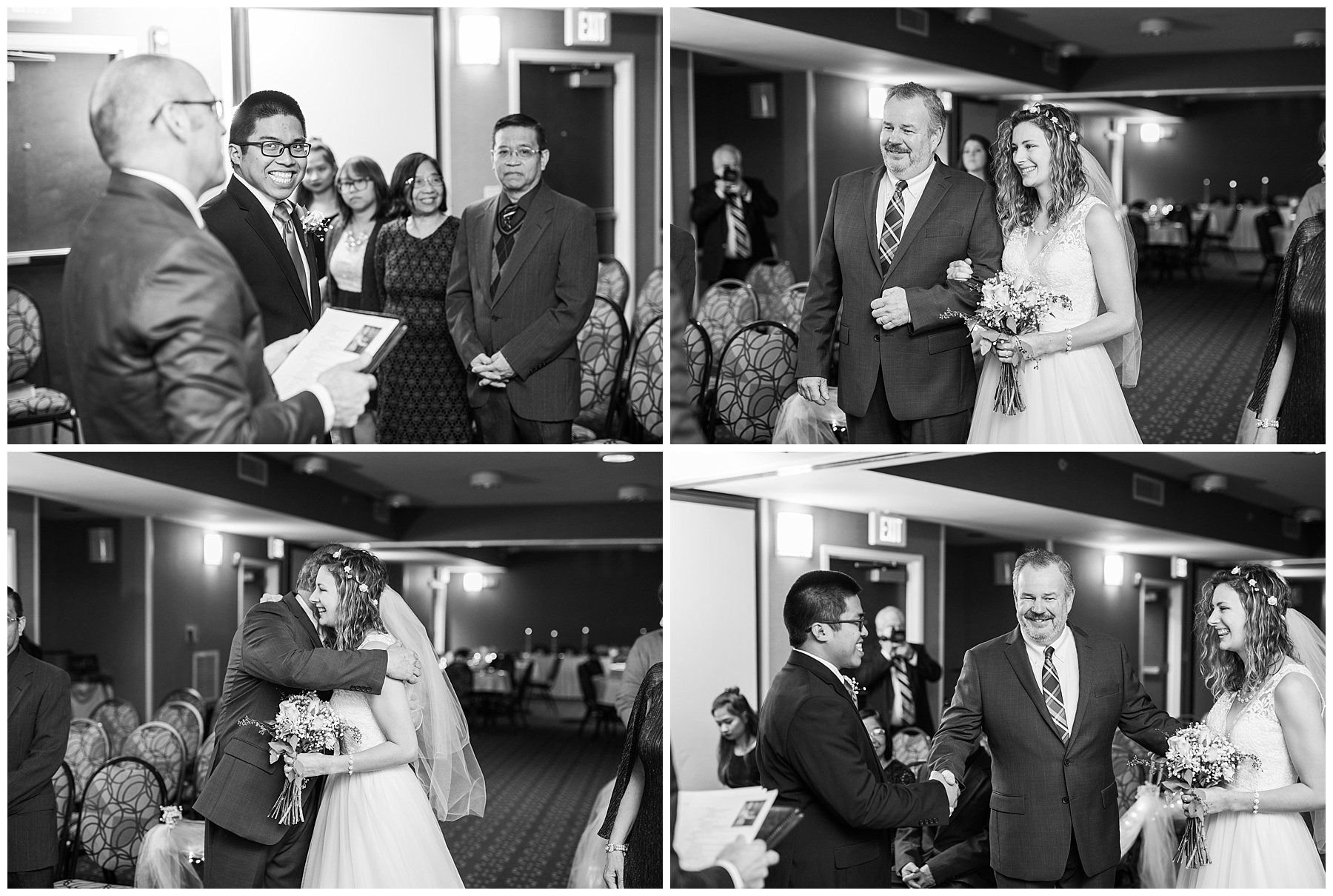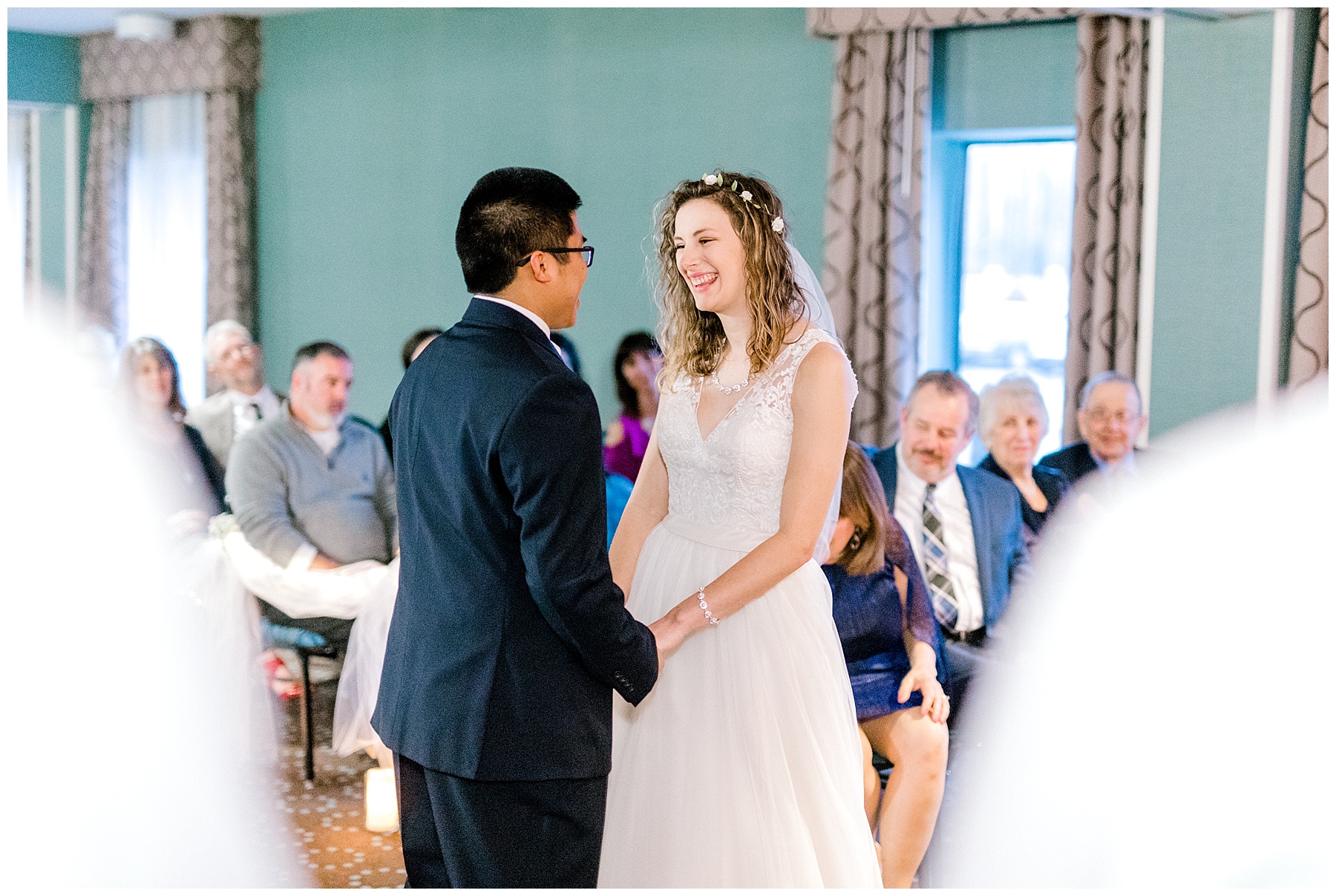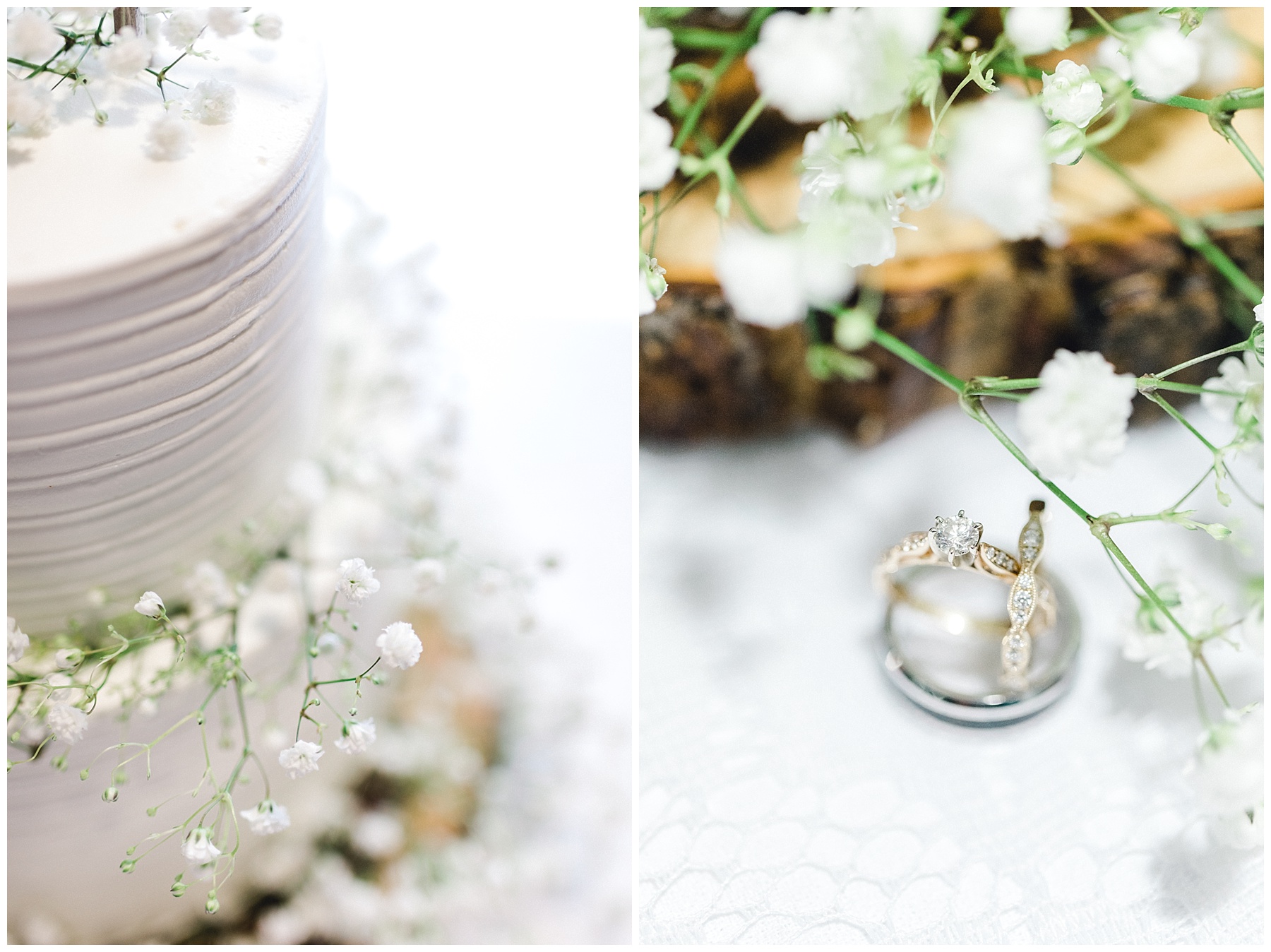 Vendors:
Venue – Hampton Inn, Saco, Maine
Dress – Dreams Bridal Boutique and Tuxedo Center, Augusta, Maine
Cake – Reilly's Bakery, Biddeford, Maine